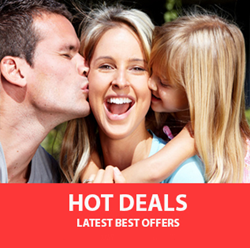 Like furnaces and air conditioners, heat pumps require regular maintenance from a professional
Vancouver, BC (PRWEB) March 29, 2015
Pro Ace Care Heating & Mechanical Ltd has recently announced that the company will now provide qualified HVAC technicians that will visit the customer's doorstep and clean and maintain their heat pumps and related systems throughout Vancouver, North Vancouver, Burnaby, Richmond, Surrey, and Langley.
"Like furnaces and air conditioners, heat pumps require regular maintenance from a professional. If you have a heat pump, experts such as BC Hydro strongly suggest you have it serviced annually by a qualified HVAC technician," states a company representative. "Like a furnace or an air conditioner, a heat pump requires regular maintenance to ensure it operates at its maximum efficiency and does not endure undue wear and tear. A well-maintained unit lasts longer, and the increased efficiency will result in a more comfortable environment and possibly even a lower electrical bill. Regular maintenance will also give you the opportunity to address any possible concerns early, rather than waiting until the unit has obvious problems."
The heat pump experts are Pro Ace Care provide reliable services and excellent customer service at an affordable cost. They have good training and ample experience and are equipped with the latest technology in order to improve their service.
About the Company
Serving Metro Vancouver for over 17 years with 75,000 happy clients, the Pro Ace Care team is made up of qualified professionals, with every technician possessing either a Class-A or Class-B gas fitting license. Pro Ace Heating is a company that values customer satisfaction and is committed to trying to make every customer into a lifelong customer. They offer free quotes and estimates with no obligation, and are prepared to beat any competitor's price. Pro Ace Heating also offers one year no-interest, no-payment financing on installations. For more information on the company, log on to the company website at http://acecare.ca or call 604-293-3770.