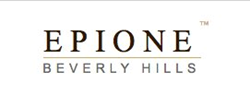 We're happy to offer UltraShape because it truly offers the highest level of comfort and convenience for our customers who just want to shed those last few stubborn pounds
Beverly Hills, CA (PRWEB) March 27, 2015
On March 16, Epione, a leading cosmetic plastic surgery clinic in the area, began offering UltraShape, a new and innovative fat removal treatment, to its patients.
Grace Russell, Company Spokesperson, says the UltraShape treatment is unlike any other fat removal treatment on the market, which made the decision to offer it to Epione's clients an easy one.
"Unlike liposuction, UltraShape is non-invasive; it requires absolutely no incisions or anesthetics and has no recovery time -- you could have this treatment done and be able to go to yoga class right after," Russell explains. "Fat cells treated by UltraShape are permanently destroyed and the procedure won't leave behind any visible evidence."
More than 300,000 people across the globe have undergone the UltraShape treatment; the treatment received FDA approval in 2014, allowing men and women across the country to take advantage of its many benefits.
"We researched the device thoroughly before deciding to offer UltraShape, and extensive clinical trials conducted with UltraShape indicate the treatment can be a safe and effective body shaping option for our clients," Russell says. "The UltraShape device uses ultrasound waves to target the fat located 15 millimeters beneath the skin's surface, or subcutaneous fat. The device's ultrasonic waves instantly break down fat cells, and your body will metabolize and absorb them."
It's important to note that UltraShape isn't recommended as a solution to obesity, nor is it ideal for major weight loss -- it's intended to help people lose just a few pounds or inches. But for those who are eligible for the treatment, UltraShape can be a safe, convenient and surprisingly affordable way to look one's best.
"We're happy to offer UltraShape because it truly offers the highest level of comfort and convenience for our customers who just want to shed those last few stubborn pounds," Russell says.
About Epione
Epione offers cosmetic surgery in Beverly Hills to a wide variety of clients. Treatment options include Botox, eyelid surgery, laser hair removal, LipoFreeze, and much more. The Epione team helps people change their look using the latest technology, advanced technical expertise, and top notch patient care. To learn more about what Epione can do for skin, hair or body, visit epione.com