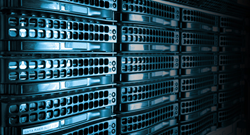 McLean, VA (PRWEB) March 31, 2015
Haystax NetCentrics announced it won a contract from the U.S. Army Office of the Chief of the Army Reserve (OCAR) to provide network infrastructure support for the OCAR LAN/WAN environment.
Under this contract, Haystax NetCentrics will perform Information Technology Support Services, including engineering, architecture, and help desk support for the OCAR operating environment, telecommunications, storage area network (SAN), personal data access (PDA), communications, databases, software, servers, routers, switches, and desktops.
Haystax NetCentrics President, Bob Dougherty, said: "This is our first direct business engagement with OCAR. We are excited to be able to bring our extensive DOD Infrastructure experience to OCAR, and will work, as we do for all of our customers, to become a trusted partner in ensuring mission success."
Haystax NetCentrics is ISO 9001 and ISO 20000 registered, is CMMI-Level III Assessed, and is a Microsoft Gold Certified Partner with 19 years' experience providing Local Area Network (LAN), Wide Area Network (WAN), telecommunications, network security, and logistics support to the DoD. Haystax NetCentrics provides similar services for the Office of the Secretary of Defense (OSD), Washington Headquarters Services (WHS), US Coast Guard (USCG), Headquarters, Department of Army (HQDA), and the US Army Information Technology Agency (ITA).
About Haystax Technology:
Haystax Technology, Inc. is a leading provider of innovative analytics and cyber solutions. Haystax offers a full range of services and analytic products to protect and certify mission-critical information and real-time actionable intelligence for total enterprise protection. Haystax solutions are relied upon every day to protect against threats to some of the most mission critical and high profile networks and institutions in the world. Haystax Technology is headquartered in McLean, Virginia, with offices in Herndon, Virginia, Raleigh, North Carolina, and San Francisco. For more information about Haystax, visit http://www.haystax.com or follow Haystax on Twitter @haystaxtech.