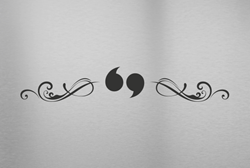 Coventry (PRWEB UK) 30 March 2015
Retailers looking to further understand their customers and find out how they can give them the best experience possible are invited to take part in a free but exclusive Retail Directors' Workshop being held by Customer Engagement specialists Rant & Rave on Wednesday 22nd April. The workshop, featuring expert speakers from the world of customer experience and retail, will be held in The Drawing Room at iconic British retailer, Fortnum & Mason from 11.00-16.00. This will include a luxury three course lunch but places are limited to 50 Directors so booking is essential.
The day will be facilitated by Business Transformation Specialists, Nicola Collister and Simon Norie who have a vast array of experience having worked in CX for the likes of Shop Direct, JD Williams and Yodel.
Discussion topics will include:

Why the emotion of the silent majority is so important - how to get every customer engaged by understanding and tapping into their emotion.
How to innovate with the customer in mind - with social, mobile and chat playing such an important part in our propositions, find out how we can ensure the Voice of the Customer is integral to making them successful.
Omni-channel or Omni-shambles? - With so many channels for a customer to communicate through is it becoming too complex or can it make for a hyper-relevant and convenient experience?
Kevin Shirley, Head of Retail at Rant & Rave says: "Customer experience is constantly evolving and retailers need to keep on top of innovations or fear being left behind. The workshop will aim to share the knowledge of some of the best retail brains in the country and outline HOW to get into the hearts and minds of customers."
The event will scribed by renowned illustrator, Chris Shipton, who has produced original graphics for TED Talks, Wired and Rant & Rave's most recent Directors' Workshop. The day will also feature live interactive polls with results used to facilitate debate & discussion.
Attendance is limited to 50 and spaces are filling fast; those interested should register for tickets at http://www.eventbrite.co.uk/e/retail-customer-experience-directors-workshop-tickets-15992913234?aff=es2.
*Ends*
Journalists interested in coming along or writing a follow-up feature on the topic of customer engagement in retail accompanied by the fantastic illustrations Chris creates please get in touch with kat.adams@staturepr.com on 0207 100 0858.
Notes to Editors
About Rant & Rave
Rant & Rave (formerly known as Rapide) was launched in 2000 by Nigel Shanahan and is one of the UK's leading customer engagement specialists, counting half of the FTSE as clients.
Its multi-channel solutions let brands proactively communicate with and listen to the Voice of their customers to manage and measure their Customer Experience. By providing solutions which are customer, not brand, centric Rant & Rave helps its clients to transform Ranters into Ravers and turn happy customers into lifelong advocates.
To find out more about Rant & Rave visit http://www.rantandrave.com.