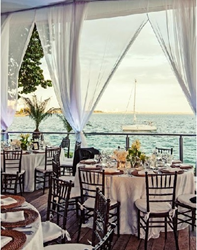 Register today and save 20% on registration by using the promo code AMSPAFL20.
Chicago, IL (PRWEB) March 30, 2015
Only two weeks remain to register for the American Med Spa Association's (AmSpa) one-day comprehensive medical spa program focusing on legal and regulatory issues for Florida on Monday, April 13th.
This program was specifically designed for physicians, medical spa owners/managers, nurses and/or others that work within the aesthetic industry. A concierge staff-training track will be held simultaneously for aestheticians, front desk professionals, laser technicians and spa managers so that staff can be included in this one-of-a-kind industry workshop.
The workshop will feature Jeff Cohen and Jackie Bain from The Florida Health Care Law Firm, providing up-to-date information on Florida laser and medical spa/medical aesthetic regulations; insight from successful industry professionals, such as Bryan Durocher, Durocher Enterprises and Michael Q. Pugliese, Circadia by Dr. Pugliese, on building a successful practice; and cutting-edge information on marketing and branding a medical spa or aesthetic practice from Tim Sawyer of Crystal Clear Digital Marketing.
AmSpa is honored to welcome Louis Frisina, a 35-year executive advisor to the pharmaceutical and medical device industries who was responsible for managing the U.S. FDA approval of Restylane and selling the North American rights for NASHA to Medicis Pharmaceutical. Frisina will give the closing session of the event: "The 20 Habits of Successful Medical Spas and Medical Aesthetic Practices." Read the full agenda.
Multiple vendors specializing medical aesthetic products, equipment and services will be available, offering the best options for your practice. Vendors exhibiting include: Dermaconcepts/Environ Skin Care; Circadia by Dr. Pugliese; Citibank; InMode MD; Syneron/Candela; Crystal Clear Digital Marketing; Insurance Offices of America; InSPAration Managements; Durocher Enterprises; MedResults Network; and Patient Now.
Also made available for attendees is the CME monograph Risk Management for the Practicing Physician from OJM Group, an enduring material certified nationally fo 5.5 Category I CME hours.
The main goal of the program, according to AmSpa's founder, Alex Thiersch, is to help physicians, medical spa owners and prospective owners maximize their profits. "We've created the most dynamic program available for medical spas and medical aesthetic physicians," Thiersch says. "Attendees will hear from some of the most successful industry leaders around on how to build and manage a practice and medical spa successfully and profitably for years to come."
AmSpa was created for the express purpose of providing comprehensive, relevant and timely legal and business resources for medical aesthetic facilities throughout the United States, and hosts some of the most highly respected national medical aesthetics events in the industry, as well as presents legal and regulatory updates at numerous conferences throughout the country. "There is a vast need for information on what medical spas can and cannot do," says Thiersch. "The reception we have received has been overwhelming."
A consistent complaint heard by AmSpa is the lack of formal instruction available for support staff. The staff-training class during this workshop was formed in direct response to those concerns. The class includes training front desk staff, aestheticians, assistants and support staff on how to answer the phone, discuss products with patients, get clients in the door, turn consults into treatments and up-sell. In addition to basic instruction, participants will run through role-playing sessions involving phone calls, difficult clients and product sales. This is the type of training the industry has been clamoring for and you don't want your staff to miss out!
Read the full agenda here.
"We're very excited to offer this workshop," says Thiersch. "The addition of staff-training to the much-needed updates on medical spa law will make this, we believe, the most unique and valuable workshop in the industry."
The cost for attending the workshop is $245; AmSpa members receive a $20 discount. Register today and save an additional 20% on registration using the promo code AMSPAFL20 during registration. Click here to register or call (312) 981-0994. Included in the price are breakfast, lunch and a two-hour networking reception immediately following the program, where attendees can mingle with other industry professionals and share information.