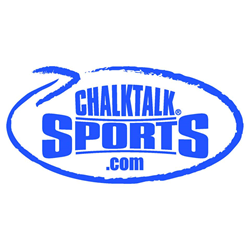 We recognize that a lot of our customers shop our site every Easter looking to put together a basket, so we decided to cut down on their time and cost and re-assemble one for them
Norwalk, CT (PRWEB) March 27, 2015
As Easter draws closer, online retailer of unique sports gifts ChalkTalk Sports has once again brought back its annual Easter baskets filled with a variety of sports-themed gifts.
This is the fifth year ChalkTalk Sports has offered the brightly-colored wicker baskets to its customers, filling them with an assortment of gifts related to 10 different sports, according to Ryan Lynn, Director of Marketing.
As with previous years' baskets, customers can choose between a standard and premium basket. The standard basket is filled with magnets, socks, pencils, stickers and other small, fun and useful items tailored to the athlete's sport. The premium basket includes a T-shirt, water bottle, and other larger gifts.
This year's Easter baskets are bigger than past baskets have been, with both the standard and premium baskets containing even more gifts than usual, Lynn says.
"People love the fact that every year there are new items included, and we've responded with making the baskets bigger," Lynn explains. "We mainly specialize in these gifts, and as a result we have a huge product catalog to choose from; the Easter basket is an easy way to put little items all in one place for the customer."
ChalkTalk Sports' Easter baskets can be purchased on its website, chalktalksports.com, and can be shipped anywhere. The standard basket, which has a value of $45 to $50, costs $29.99; the premium basket, worth about $85, sells for $39.99.
Lynn says ChalkTalk Sports' customers have consistently given positive feedback for these pre-assembled gift baskets, which are perfect for giving to the athlete in anyone's life.
"We recognize that a lot of our customers shop our site every Easter looking to put together a basket, so we decided to cut down on their time and cost and re-assemble one for them," he says.
About ChalkTalk Sports
ChalkTalk Sports takes sports gear to the next level -- for them, it's not just merchandise, it's a lifestyle. ChalkTalk Sports designs and manufactures a variety of products for over 15 sports, including water bottles, ceramic mugs, hats, headbands and more. To learn more about the company, visit http://www.chalktalksports.com.