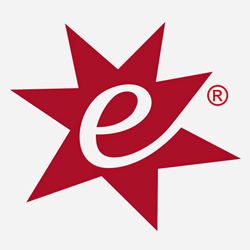 "Ruthie's Rolling Cafe is a proud supporter of EIA because we recognize the transformational effect that EIA has in our communities," said Robin Skinner, Ruthie's Food Truck director of business development
Dallas, Texas (PRWEB) March 30, 2015
Thanks to Ruthie's Rolling Cafe, a nonprofit that has a huge impact on the North Dallas community will be featured at the Texas Legends game April 1. This is no April Fools' trick— Executives In Action is a local nonprofit that strengthens other North Texas nonprofits by partnering them with senior level executives for pro bono consulting services.
"Ruthie's Rolling Cafe is a proud supporter of EIA because we recognize the transformational effect that EIA has in our communities by helping a multitude of North Texas nonprofits achieve their missions. We hope to help Executives In Action gain recognition at the Texas Legends game so that its hard working executives can better meet the needs of the nonprofits in North Texas," Robin Skinner, Ruthie's Food Truck director of business development, said.
Because it is Ruthie's Rolling Cafe's mission to give back to the community, the company works with several area nonprofits through initiatives such as Ruthie's Dozen.
"Executives In Action is honored that Ruthie's Rolling Cafe is sponsoring an EIA night at the Texas Legends game. We are very excited to partner with the Texas Legends because it provides an opportunity for EIA to expand its capacity to address the business management and operational needs of North Texas nonprofits," Kimberly Westphall, EIA marketing and event director, said.
When attendees cheer on the Legends against the Idaho Stampede on April 1, they'll learn a little more about a nonprofit that makes a big difference in the community.
About Executives In Action (EIA):
Executives In Action (EIA) is a registered 501(c)(3) focused on supporting North Texas-area charitable organizations. EIA provides high-level service grants to nonprofit organizations with the purpose of enhancing their efficiency, management and impact. Senior executive consultants in transition, who use their years of business experience to complete the projects, fulfill grants. To learn more, visit executivesinaction.org.