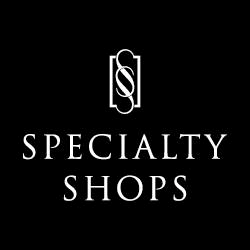 Atlanta, GA (PRWEB) March 31, 2015
infinitee, a full-service, real estate marketing agency in Atlanta, GA developed a successful rebranding campaign for Specialty Shops SouthPark. Hill Partners, Inc., a Charlotte based commercial real estate firm, acquired the property, previously known as Specialty Shops on the Park, in 2014. Hill Partners specializes in providing innovative retail and mixed-use development solutions to its clients and partners and possesses unparalleled experience in developing, merchandising, leasing and operating open-air lifestyle and specialty centers.
infinitee repositioned Specialty Shops on the Park to Specialty Shops SouthPark to reinforce its prime SouthPark location. The logo was redesigned to incorporate a stronger emphasis on the name and a branding campaign for Specialty Shops was introduced utilizing an upscale style that more closely related to its target audience. A new mobile responsive website was designed featuring impactful visuals and enhanced retailer informational pages. Custom window graphics were created for vacant suites incorporating the new branding campaign and during fourth quarter 2014, a strategic digital display holiday campaign and social media plan was implemented that fostered a "community experience" for consumers online.
As a result, infinitee was able to assist Hill Partners in achieving increased sales goals, retailer awareness and customer engagement. Total sales for Specialty Shops SouthPark in December of 2014 and January of 2015 resulted in a 4.6% increase over the same period of 2013/2014. Specialty Shops social media pages have seen exponentially high increases in followers, engagement and reach consecutively across each platform for four months since November 2014. On Facebook alone, Specialty Shops has reached over 4,200 unique profiles organically through content and outreach promotion experiencing over 500 unique visits. Twitter followers have increased over 1,500%, and Pinterest and Instagram are rapidly growing with a combined value of over 5,000 impressions to date. Additionally, all profiles continue to see increased engagement from property retailers and even global accounts from its larger brands complemented with local bloggers, surrounding hotels and more.
infinitee is a strategic marketing agency specializing in real estate, with over 25 years of experience in shopping center, mixed-use, commercial, multi-family and residential development. Specialty Shops SouthPark was built in 1979 with the inspiration of bringing higher end boutiques, specialty children's boutiques and day spas to the marketplace and is now a revitalized competitive property within its marketplace.
About infinitee
infinitee is a full-service real estate marketing and advertising agency based in Atlanta, Georgia with 25+ years of marketing experience. Our services include branding, advertising, digital, social media and more for commercial, mixed-use, multifamily, shopping and outlet center developers and management companies. Infinitee is known for unlimited creativity, strategic marketing and unmatched service.
Some of our clients include: Cousins Properties, PM Realty Group, Gables Residential, Lennar Commercial Investments, Craig Realty Group, Banyan Street Capital, Tanger Outlets, OliverMcMillan, RaCo Real Estate Advisors, Hill Partners, Fuqua Development
For more information on infinitee, call Managing Partner, Jocelyn Smith, (404) 231-3481, visit http://www.infinitee.com, or find us on Facebook.