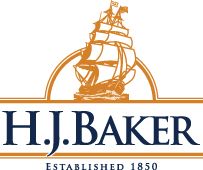 Gary's wealth of experience and success in the agriculture industry make him a true asset for H.J. Baker
Westport, CT (PRWEB) March 30, 2015
Global Agriculture firm H.J. Baker announced today that Gary Bingham has joined the company's Crop Performance Division to further deepen its sales portfolio in in the Pacific Northwest region. The creation of this new position is part of H.J. Baker's continued commitment as a global leader in the agriculture industry.
Bingham brings more than 20 years of industry experience in sales and marketing management to H.J. Baker. At Valley Wide Cooperative, Bingham generated $3M in new business annually and significantly increased savings for the company by negotiating procurement and inventory programs and purchasing contracts with key partners. Bingham spent several years working with Land View, Inc. as an area manager where he oversaw daily operations and was credited with building and cultivating key sales relationships in the wholesale industry.
Earlier in his career, Bingham was responsible for a 75% acreage growth with Monsanto's NatureMark Potatoes. For the last 15 years, Bingham has also worked on his own personal passions, playing a key role in building a nationwide Potato Growers Co-Op, organizing seminars and providing revenue protection policy analysis to the National Potato Council, and teaching and conducting lectures at the University of Idaho.
"Gary's wealth of experience and success in the agriculture industry make him a true asset for H.J. Baker," said Corporate V.P. & President, Crop Performance Don Cherry. "Our Tiger-Sul product line is a great fit with customers in the Pacific Northwest region of the country and we look forward to seeing a significant growth there under Gary's sales leadership," Cherry added.
As regional sales manager for the Pacific Northwest territories, Bingham is charged with growing sales of H.J. Baker's Tiger-Sul product line in Washington, Oregon, Idaho, Montana and Utah.
H.J. Baker has been a global manufacturer and supplier of agricultural goods and services for 165 years. H.J. Baker has built relationships that last decades, and continues to invest in innovative products, the environment and the global community. The company's strategically located processing plants, offices and warehouses create a super-efficient pipeline for the vital commodities and products that it sources, manufactures and markets. H.J. Baker is headquartered in Westport, Connecticut, U.S.
Tiger-Sul Products is a wholly-owned subsidiary of H.J. Baker & Bro., Inc., which is based in Westport, Conn. Tiger-Sul Products is a global leader in Sulphur Bentonite, Sulphur Bentonite Micronutrients technology, and other well-established products with more than 40 years of operational excellence.
For more information on H.J. Baker visit hjbaker.com and connect on social media on Facebook and Twitter.