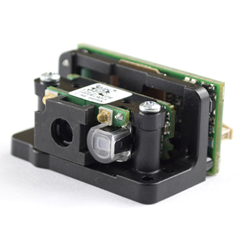 SDG Systems has taken a hardware-agnostic approach to developing barcode scanning software for Android.
Harmony, PA (PRWEB) March 31, 2015
SDG Systems, a leader in system and application software integration for Android on enterprise platforms, recently enhanced the EPX-Barcode (EPX-B) software in its Enterprise Platform eXtension Framework (EPX Framework™) software solution for Android. SDG has created EPX-B hardware drivers to support Honeywell and Intermec barcode scanning engines on Android. With EPX-B, Android OEMs and ODMs can select from an increasing number of scan engines meet their system requirements. From a single Java application programming interface (API) for Android, EPX-B now supports Symbol, Honeywell and Intermec hardware-decoded scan engines. EPX-B also performs camera decoding using the integrated system camera and libraries originally developed through the ZXing project.
"SDG Systems has taken a hardware-agnostic approach to developing barcode scanning software for Android," said Todd Blumer, President of SDG Systems. "That approach is resonating with OEMs, who desire to have a consistent API for their customers and ISVs. ISVs appreciate that they are able to write their application just once, supporting multiple Android devices that use different scan engines."
SDG Systems has tested the current EPX-B scanner drivers on the following scan engines (with their associated decoders).

Symbol SE4710, SE4750
Honeywell N4313, N5600
Intermec EA31
Scanners with compatible command sets are also expected to work. Other scanner engines can be tested upon request, and with a provided sample. In addition to the hardware scan engine support, the EPX-B drivers support a variety of USB-connected scanners that utilize these engines when connected to Android tablet or handheld computers.
OEMs interested in integrating EPX-B into their Android hardware platforms should contact SDG Systems for licensing information. ISVs wanting to support EPX-B APIs may download the free Software Developer Kit (SDK) from SDG Systems' website. Support for additional barcode scanners is planned.
SDG Systems offers professional development services for Linux and Android system. These include system integration, OS porting, application development and training. SDG also offers hardware platforms that may be used in creating vertical market solutions.
About SDG Systems
SDG Systems delivers innovative, customizable, Android and Linux solutions, specializing in rugged and mobile computers. SDG provides superior technical support, software customizations, and complete solutions. SDG is a leader in the implementation of Google Android solutions on rugged and embedded devices since 2009 and has been developing and supporting Linux system and application software since 2001.