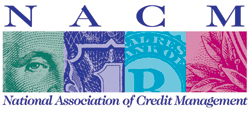 We now know that the readings of last month were not a fluke or some temporary aberration that could be marked off as something related to the weather.
Columbia, MD (PRWEB) March 31, 2015
The March report of the Credit Managers' Index (CMI) from the National Association of Credit Management (NACM) fell further this month indicating that some serious financial stress is manifesting in the data.
"We now know that the readings of last month were not a fluke or some temporary aberration that could be marked off as something related to the weather," said NACM Economist Chris Kuehl. "These readings are as low as they have been since the recession started and to see everything start to get back on track would take a substantial reversal at this stage."
The combined score of 51.2 is moving dangerously close to contraction zone. The index of favorable factors dropped to 55.4 while the unfavorable factors drastically fell to 48.5—a place this index has not seen since after the end of the recession. "The signal this sends is that many companies are not nearly as healthy as it has been assumed and that there is considerably less resilience in the business sector than assumed," said Kuehl.
Most categories showed decreases this month, but the real damage occurred in the unfavorable changes categories. According to Kuehl, the most disturbing drop happened in the rejection of credit applications category, which fell from 48.1 to an even weaker 42.9. The accounts placed for collection fell to 49.8, disputes improved slightly to 49, dollar amount beyond terms fell to 45.5, and dollar amount of customer deductions dropped to 48.7.
"The year-over-year trend remains miserable and seems to be getting worse and thus far nearly all the blame can be laid at the feet of credit access," Kuehl said. "There is just not a lot of confidence in those that are doing the credit offerings these days."
For a full breakdown of the manufacturing and service sector data and graphics, view the complete March 2015 report at http://web.nacm.org/CMI/PDF/CMIcurrent.pdf. CMI archives may also be viewed on NACM's website at http://web.nacm.org/cmi/cmi.asp.
ABOUT THE NATIONAL ASSOCIATION OF CREDIT MANAGEMENT
NACM, headquartered in Columbia, Maryland, supports more than 15,000 business credit and financial professionals worldwide with premier industry services, tools and information. NACM and its network of affiliated associations are the leading resource for credit and financial management information, education, products and services designed to improve the management of business credit and accounts receivable. NACM's collective voice has influenced federal legislative policy results concerning commercial business and trade credit to our nation's policy makers for more than 100 years, and continues to play an active part in legislative issues pertaining to business credit and corporate bankruptcy. NACM's annual Credit Congress & Exposition conference is the largest gathering of credit professionals in the world.