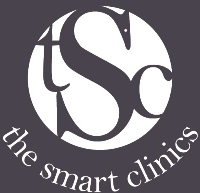 An annual health assessment is a vital screening to understand people's current state of health in order to put in place any actions or support required to ensure future wellbeing.
London (PRWEB UK) 30 March 2015
The Smart Clinics has announced an exciting association with healthcare provider Bupa, which will enable Bupa clients and patients to benefit from health checks and assessments with The Smart Clinics' private GP and healthcare teams in London.
The partnership with The Smart Clinics offers Bupa clients health assessments in a highly accessible location at The Smart Clinics' Brompton Cross Clinic, serving clients living and working in the South Kensington and Knightsbridge area.
The Brompton Cross clinic is well-equipped and recently refurbished to a high standard, offering a professional experience throughout, designed to put patients at ease.
The Smart Clinics' founder and Director, Dr. David Smart MB ChB, explains:
"This additional choice of a new central London clinic will be welcome news for those working in the area who are enrolled in Bupa by their employers, as well as individuals who have private membership for themselves and their families."
"An annual health assessment is a vital screening to understand people's current state of health in order to put in place any actions or support required to ensure future wellbeing."
"We also offer an annual health check for members of The Smart Clinics scheme and find it an invaluable means of monitoring a person's health and fitness across a range of criteria. It can act as an early warning system for a series of very important issues, enabling us to take early action. Equally, it is rewarding to see improvements in health over time where that is the case."
Bupa's website explains further:
"A third of people who come for a health assessment discover a health issue that they were previously unaware of. We can identify early warning signs of potential health risks, helping you take the necessary steps to prevent them."
Health assessments at The Smart Clinics are carried out by their team of Private GPs. The assessment starts with a medical history and lifestyle questionnaire, followed by a physical examination and consultation with a doctor which includes an opportunity to raise any questions or concerns. A series of medical screening tests will then be arranged, and finally, a health report with recommendations for further action.
Dr. David Smart concludes:
"The assessment gives patients a real insight into how lifestyle choices impact their health. For example, an increase in weight can lead to heart disease, diabetes or joint problems, while regular exercise can prevent cardiovascular disease."
"Tracking these changes on an annual basis is an excellent means of providing the best possible advice."
The Smart Clinics was founded in 2013 by Dr. David Smart MB ChB and is an independent and doctor-managed company with a genuine commitment to quality healthcare at the heart of the business. The company has two locations with South Kensington (Brompton Cross) in North London and Wandsworth covering the South London area.
The company is best known for its unique membership based private GP service with access to a friendly team of experienced doctors, which entitles individuals, families and corporate members to unlimited GP access for a monthly fee. Private dentistry is also available as an optional extra in the Brompton Cross clinic. Non-members are also welcome to access The Smart Clinics' GPs, nurses and healthcare professionals on a 'pay as you go' basis.
In addition to doctors and dentists, The Smart Clinics works with an extensive group of healthcare professionals from osteopaths to dermatologists, helping their patients to take control of their healthcare issues and access early treatment and assistance for a broad range of issues.