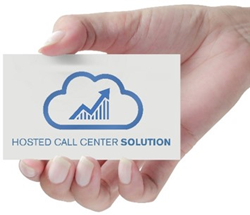 Serving our business customers with the latest and most innovative voice solutions is one of the trademarks of ITS
Indiantown, FL (PRWEB) March 30, 2015
ITS Fiber, is pleased to announce the addition of a new Hosted Call Center solution to their communication services portfolio. ITS Fiber Hosted Call Center solution is an advanced call center management system with more functionality than a traditional hardware system, at a fraction of the cost. The Hosted Call Center solution leverages the "software as a service" (SaaS) model to deliver a customizable and easy to use contact center solution that includes ACD, IVR, WFM, CTI, reports, recordings, remote agents, disaster recovery and much more.
"Serving our business customers with the latest and most innovative voice solutions is one of the trademarks of ITS," said Jeff Leslie, CEO, ITS Fiber. "We strive to give businesses products that foster innovation and adding this type of software to our suite of products is proof of that focus."
Fully integrated with their Cloud Voice /Hosted Business Phone Systems, ITS Fiber Hosted Call Center solution offers cutting-edge features and world-class network architecture which will enable organizations to offer a unique contact center experience.
"Our goal is to help local businesses of all sizes increase profitability and establish a competitive advantage through improved customer experience," said Jeff Leslie. "With our Hosted Call Center solution, companies will be able to drive revenue, outmaneuver competition and increase margins."
To learn more, visit: http://www.itsfiber.com
About ITS Fiber, LLC:
ITS Fiber, the business affiliate of ITS Telecommunications Systems, Inc. (ITS Telecom), is a premier provider of enterprise level fiber-optic communications services including business class broadband, data, voice, and managed IT services. ITS Telecom (one of the 13 original phone companies in Florida) formed ITS Fiber, LLC to expand their services to businesses in a multi-county area on their 100% underground, redundant fiber-optic network. The 2013 opening of the ITS Fiber Data Center, a SOC 2/Type 2 colocation facility, furthered their expansion. ITS has matured from being a local service provider to a forward-thinking communications and technology company. http://www.itsfiber.com