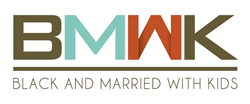 We are very proud to say that one of our clients, Tyler New Media, is an Infusionsoft Small Business ICON finalist.
(PRWEB) March 27, 2015
GetUWired has just released a blog about Infusionsoft Small Business ICON finalist Lamar Tyler and his internet marketing makeover from GetUWired. The blog can be seen here.
Who is Tyler New Media?
Tyler New Media provides niche content creation, video production and online branding. Tyler New Media is the parent company that owns BlackandMarriedwithKids.com, the internet's leading source of advice on African-American marriage and parenting.
What did Lamar Tyler say about his experience with GetUWired?
In the video, Lamar Tyler talks about his experience getting an internet marketing makeover from GetUWired. He says that GetUWired created a great-looking website as well as marketing automation campaigns. Since building the new website went live, BlackandMarriedwithKids.com has seen three times as many visits as vbefore, going from 100,000 visits a month to 300,000 visits a month.
What did GetUWired do for Infusionsoft Small Business ICON finalist Tyler New Media?
GetUWired created Tyler New Media's BlackAndMarriedWithKids.com website, its custom shopping cart and a variety of high-converting automated sales funnels. It's fully responsive website site features custom coding by GetUWired Lead Developer and Infusionsoft Certified Consultant Bobby Brown, such as an "infinite scroll" feature that loads blog articles endlessly, saving the user from hitting a "next page" button. Easy-share tabs allow users to share blog articles on social media without even clicking the blog link. Locking ads in the sidebar advertise the BMWK risk-free offer for a free video series that GetUWired created as well as the online store.
Tyler New Media is one of two GetUWired ICON winners this year
Kooler Ice, another GetUWired client, has been awarded the "Best in Class" award for Direct Sales in this year's Infusionsoft Small Business ICON competition. Kooler Ice manufactures freestanding ice and water vending machines.
GetUWired is an Infusionsoft Elite Small Business of the Year finalist
Joining its clients, GetUWired is in the running to receive a prestigious award as well. GetUWired has been chosen as one of three finalists in Infusionsoft's Elite Small Business of the Year competition. GetUWired was chosen as a finalist after graduating from Infusionsoft's Elite Forum and implementing the tools and ideas from the Elite Forum.
For more information, visit http://www.GetUWired.com or give us a call at 877-236-9094.