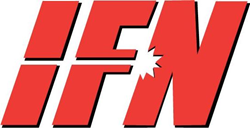 With IFN, Joink has the flexibility to choose various carriers and upstream Internet providers at Henry Street in Indianapolis.
Indianapolis, Indiana (PRWEB) March 31, 2015
Indiana Fiber Network, LLC (IFN), the leading Indiana statewide Network Service Provider, announces that Joink, LLC selected IFN as one of its middle mile transport providers. According to Cory Childs, IFN Enterprise Sales Manager, middle mile fiber is wholesale data transport specifically targeted at Internet Service Providers, Telecom companies, and cellular companies. "Our fiber transport service provides Joink with diverse protected transport from their Terre Haute data center to multiple communication providers. IFN's service provider strategy is to provide carrier neutral access for our customers."
IFN will serve as a primary fiber transport provider to further enable Joink's wireless Internet, metro fiber, and data center service offerings. According to Josh Zuerner, Joink's President & CEO/CTO, "As Joink continues to roll out our Fiber-to-the-premises (FTTP) in Terre Haute; IFN will continue to be an exceptional partner for our regional fiber transport needs. With IFN, Joink has the flexibility to choose various carriers and upstream Internet providers at Henry Street in Indianapolis."
Joink's Wireless Internet Service covers over 500 square miles in West Central Indiana and East Central Illinois. "Joink has the transport bandwidth to meet client's demand for future higher Internet bandwidth," said Rob Ramsey, IFN Vice President of Business Development. "IFN as an upstream Internet provider offers Joink carrier-grade Internet service across protected fiber transport. That enables high availability Internet for our clients," said Zuerner.
According to August Zehner, IFN Vice President of Sales and Marketing, Customer Provided Access allows the customer to decide which provider will deliver carrier services to their location. "Joink would be an excellent case study on how IFN provides clients Customer Provided Access to carriers and communication providers. Since IFN has interconnections with all the leading carriers, this provides significant cost savings for the customer," said Zehner.
About Joink, LLC
Joink is a technology solutions provider offering high-speed Internet, hosting solutions, and technology services. Joink partner's with industry leading vendors to deliver advanced IT solutions to small and mid-sized business clients in Terre Haute and the surrounding area. Our team of technology experts works with organizations needing top-quality IT consulting and expertise. Joink is one of the Midwest's leading providers of wireless Internet service in rural markets in Indiana and Illinois. Joink recently expanded its Broadband Service Provider operations to include fiber service in metro Terre Haute for residential and commercial customers. For more information, please visit the Joink, LLC website at http://www.joink.com or call (888) 315-6465.
About IFN
Indiana Fiber Network, LLC (IFN) was formed in March of 2002. IFN's ownership is comprised of 20 local exchange telephone companies throughout the state. IFN offers data center, Internet backbone and data transport services over state–of–the–art Ethernet, CDWM, DWDM and SONET fiber networks, with service in the state of Indiana and throughout the US via a network of national carrier partners. Follow IFN on Twitter at http://www.twitter.com/indianafiber. For more information, please visit IFN's website at http://www.ifncom.net or call (317) 280-4636.