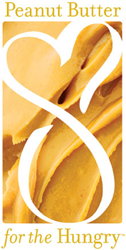 Alexandria, VA (PRWEB) March 27, 2015
On Saturday, March 28, Peanut Proud will host its 7th annual Peanut Proud Festival, a daylong event held in Blakely, GA that features a 5K race, live music, as well as local food and art vendors. This lively event, which is expected to attract over 8,000 people this year, pays respect to local peanut farmers and helps support Peanut Proud's ongoing activities. This festival will also help celebrate the remaining days of National Peanut Month, which is held each March.
Peanut Proud is a 501 (c) (3) charitable organization of the U.S. peanut industry that works hard to donate peanut butter to organizations and individuals in need, both domestically and internationally. Peanut butter is the number one most requested item by food banks due to its nutritious, inexpensive and shelf-stable nature.
For more information on the Peanut Proud Festival, please visit http://www.peanutproudfestival.com. If you are unable to attend this event but wish to support Peanut Proud's work, donations can be made online at: http://www.peanutproud.com.
Peanut Butter for the Hungry is an initiative of the U.S. peanut industry that, along with Peanut Proud, helps severely malnourished children around the world. This initiative, which is administered by the American Peanut Council, supports the manufacture and use of ready-to-use therapeutic food (RUTF), a simple but effective mixture of peanut paste, powdered milk, vitamins and minerals, in addition to the donation of shelf stable peanut butter to food banks throughout the United States. Peanuts are naturally cholesterol-free and are a good source of protein, vitamin E, niacin, folate, phosphorus and magnesium.
Visit http://www.peanutbutterforthehungry.org to learn more about Peanut Butter for the Hungry.
# # #