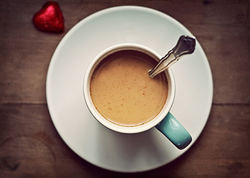 Take care of your body and it will take care of you.
(PRWEB) March 28, 2015
Take a bite of warm, gooey pepperoni pizza, and your digestive system kicks into action. Acids tumble into the stomach, ready to break down your meal. In many people, a faulty valve-like structure lets these acids run amok, triggering a burning sensation in the chest. Heartburn is an extremely common symptom. More than 60 million Americans have heartburn at least once a month. The following slides examine where heartburn starts, and how it can be stopped.
Heartburn or acid reflux symptoms include chronic cough and chest pain and burning. Knowing your triggers, such as certain foods, medications, obesity, or even stress, can help prevent heartburn. Heartburn treatment may include medications, home remedies, or diet changes.
With Easter around the corner, it's time to brace for the sweet equilibrium to derail these next few days. According to new research released on November 25, 2014 in WebMD, heartburn drugs such as Prilosec and Nexium could be disrupting the makeup of bacteria in the digestive system, potentially boosting the risk of infections and other problems.
Other remedies such as Maalox and Mylanta have been replaced by more effective, more expensive drugs, including proton pump inhibitors. Including Prevacid (lansoprazole) and Protonix (pantoprazole) in addition to Prilosec (omeprazole) and Nexium (esomeprazole).
"Despite years of safe and effective use, in recent years there have been an increasing number of reports suggesting potentially harmful effects and harmful associations with their use," DiBaise stated.
So what do instead? Avoid the heartburn worries this Easter with an acid-free coffee.
Acid has always has been lurking in the shadows, hidden in plain sight, ready to wreak havoc on what make the body function at its highest potential. However, Tylers Coffee is here to tip the scale, savoring the buzz in the healthiest of fashions.
Our proprietary Z-Roasting process is our magic workhorse. Utilizing various unique processes in both our regular and decaffeinated blends, Tyler's Coffee has been able to create the World's First AcidFree Coffee.
The lack of bloomed tannins and lipids acids make our gourmet coffee blends less bitter, pH neutral, safer on tooth enamel, safer on your GI tract and an overall healthy choice for all coffee drinkers around the world.
Take care of your body and it will take care of you.