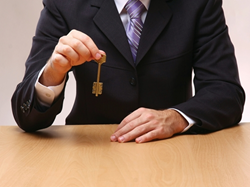 Newly constructed single-family home sales surged 24.8 percent from February 2014.
Chicago, IL (PRWEB) March 28, 2015
While new construction for the residential real estate sector has slowed, The Federal Savings Bank is pleased to see that sales of new homes have picked up heading into the spring season. New single-family home sales rose 7.8 percent in February from the previous month, according to a report by the U.S. Census Bureau and the U.S. Department of Housing and Urban Development, published on March 24th. Sales reached a seasonally adjusted annual rate of 539,000, up from 500,000 in January.
Not only did sales increase month to month, February sales had double-digit gains compared to the same period last year. Newly constructed single-family home sales surged 24.8 percent from February 2014.
The rise in new-home sales could help sustain optimism among builders. The National Association of Home Builders said on March 17th that builders exhibit "cautious optimism" for the future after a decrease in U.S. housing starts in February. Despite the drop, builders have a positive outlook about not only the increase in housing inventory, but also the demand for new homes as the economy improves.
"Buyers are waiting for a stronger, more reliable economy before making a home purchase, and builders are responding to their reluctance," David Crowe, NAHB chief economist, said in a statement. "Even with this month's drop in production, we expect the housing market to move forward this year in step with an improving economy."
Builders to shift focus
As the economy bounces back, builders are concentrating on constructing homes in the top-tier price range rather than houses in lower-price ranges, as reported by CNBC on February 25th. This could result in a greater volume of jumbo loan lending because of the higher number of million-dollar homes.
However, construction could shift toward more affordable homes as the weather improves and wages increase.
At the end of February, there were an estimated 210,000 new homes for sale, or about 4.7 months at the current pace of sales.
While there are several months of home listings, The Federal Savings Bank thinks first-time home buyers could look forward to more homes for sale in the spring season as homeowners put their houses up for sale and take advantage of past equity gains.
Home buyers searching for homes in spring can contact The Federal Savings Bank, a veteran owned bank, to learn more about mortgages.