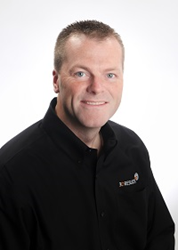 The Digital Fingerprints of Leadership(TM) is a new take on organizational metrics
San Francisco, CA (PRWEB) March 31, 2015
3D Results®, a strategic consulting firm specializing in professional services around the SAP/SuccessFactors human capital management (HCM) suite, is introducing its new offering, the Digital Fingerprints of Leadership™ at the Predictive Analytics World for Workforce conference being held this week in San Francisco.
Carl Schleyer, People Strategist & Senior Principal Consultant in Workforce Analytics and Planning with 3D Results, will present a session titled "Using Predictive Analytics to Create a Leadership Index." The premise is that the connectivity among enterprise applications allows vast amounts of data to be transformed through analytics into meaningful metrics. This concept by itself is not new; however, the use of those metrics as real-time and predictive indicators of organizational effectiveness is groundbreaking.
According to Schleyer, "The Digital Fingerprints of Leadership allow organizational leaders to pinpoint behaviors that are having positive or negative outcomes on the business. By using readily available metrics, leaders can target areas where communication, expectations, and manager-subordinate relationships are breaking down."
Schleyer will also show how these Digital Fingerprints of Leadership can be displayed in easily understood scorecards and dashboards, which can have predictive capabilities that provide early warning indications when proactive intervention is needed.
As part of its Workforce Analytics practice, 3D Results works with clients to identify the metrics that comprise the Digital Fingerprints of Leadership and apply them to sustainable business outcomes. For more information, visit http://www.3DResults.com
Predictive Analytics World for Workforce is a powerhouse gathering of the most innovative employers, consultants, and vendors taking full advantage of analytics to solve workforce management challenges. Learn more at http://www.predictiveanalyticsworld.com/
About 3D Results
3D Results® provides strategic consulting and professional services for the entire SAP/SuccessFactors HR cloud suite. Our Process on Purpose methodology ensures your successful transition to the cloud, and enhances the execution of your human capital management strategies. Founded in 2002, and a SuccessFactors partner since 2008, we offer thought leadership, a consultative style, hands-on workshops, and the most experienced and passionate professionals in the ecosystem. We deliver Results.