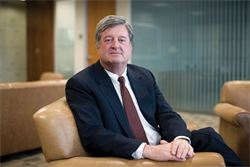 "Bob Lam Solutions will strengthen GPSI's ability to help government contractors excel in the highly competitive federal acquisition market." - Bob Dickson, GPSI President
Chantilly, Virginia (PRWEB) March 31, 2015
Government Proposal Solutions Inc. (GPSI - http://www.govprop.com) announced today that it has entered into a professional services agreement with Bob Lam Solutions LLC (BLS - http://www.boblamsolutions.com) of Oakton, Virginia. The agreement enables GPSI to expand its GOVPROP.com service offerings for major acquisitions support and training, and for BLS to expand its market to include GPSI's growing client base.
In collaboration with GPSI, BLS will provide expert consulting services, business development training and acquisition support to GPSI clients competing for the most complex and high profile contract requirements in the federal government including the General Services Administration's ALLIANT contract. Lam and his associates will help build the GOVPROP.com network of expert consultants and subject matter experts, provide specialized proposal support and develop customized training programs.
Bob Lam and associates bring many years of professional experience in the federal market. His team includes experts in systems integration, management consulting and outsourcing. They understand the complex world of major acquisitions and can share the insights needed to develop successful proposals and compete for major contracts. As larger and more complex procurements continue to be set aside for small business concerns, Bob Lam Solution's expertise will be invaluable to GOVPROP.com small business clients transitioning to full and open prime contractors.
Bob Dickson, GPSI's president, stated, "GOVPROP.com services are designed to help assure maximum return on investment for client business development services and bid and proposal costs. Bob Lam and his associates are acknowledged industry professionals in capture management and business development in the federal marketplace. Their addition will strengthen GPSI's service offerings in this highly competitive area."
About GOVPROP.com™
GOVPROP.com is a one-stop secure online marketplace connecting federal, state, local and international government contractors and grantees with verified experts and consultants. GOVPROP.com also provides real time market intelligence, a Knowledge Academy, secure collaboration, talent-matching services for verified experts and a broad range of related business services. Our expert database includes former government officials and private sector employees who spent years supporting public sector programs. Contractors can search for proposal managers, graphic artists, price to win specialists, contracts specialists, bid protest attorneys, marketing and communications specialists, government affairs specialists, cyber security experts, IT and programming, construction experts, and other skills.
About Bob Lam Solutions
Bob Lam Solutions, (http://www.boblamsolutions.com), a niche consulting services firm, is focused on helping organizations be successful working with the US federal government primarily through improved business development and effective and efficient management of sales operations. Bob Lam, Principal, has one of the best winning records working in the complex but highly rewarding federal government information technology arena. The firm brings to its clients comprehensive market knowledge, hard-earned lessons learned, program specific winning formulas for success, and the skills and knowledge to assist its clients in winning over their competitors.