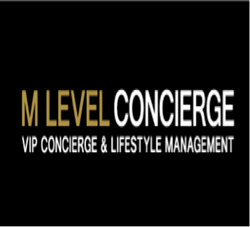 Luxury Concierge and VIP Lifestyle company host an exclusive event with Remy Martin in New York City
New York, NY (PRWEB) March 31, 2015
Well known lifestyle concierge company M Level Concierge has magnificently hosted a highly successful lifestyle event at Delos: Wellness Living, New York, in partnership with the renowned French producer of Cognac Fine Champagne Remy Martin. Held on March 12, this high-profile event was also co-hosted by Air Charter Service. This highly enjoyable evening took the guests on an enthralling journey covering the history of the acclaimed French winemaker and their popular cognac brand Louis XIII.
Twenty five dignified guests gracing the evening included the likes of Evercore, Air Charter Service, The New York Palace Hotel, Christies, Entertainment Cruise Productions, The Surrey Hotel, TOWN New Development, Mort Goldberg, Al Thumann , Blake Morris and Alexandra Payard.
Some of the highlights of the VIP experiences offered during the event were as follows.

Pierre Bollet, the Louis XIII Ambassador took guests on a journey through the legacy of Louis XIII.
Remy Martin provided a video of the rich history and the effort that goes into making Louis XIII.
The video screen rose up and there appeared a 150 year old barrel that once held the rare Louis XIII.
Pierre brought up Mort Goldberg to open a new bottle of Louis XIII and everyone was poured a glass.
Pierre instructed everyone on very special techniques to make the tasting a wonderful and unforgettable experience.
Jordan Hinsch, the Vice President for Air Charter shared a few words.
Remy Martin is one of the most renowned French wine producers specializing in Cognac Fine Champagne, which was originally produced by French winemaker, Remy Martin. Louis XIII is one of their most exceptional products that offer a blend of 1200 eaux-de-vie from Grand Champagne, aged from 40 up to 100 years through 4 generations of Cellar Masters.
As an exclusive lifestyle and luxury concierge company, M Level Concierge is dedicated to offering specialized experience packages and exclusive perks to the world's most prestigious events, creating unique and memorable experiences for its clients. The M Level Group has created the number one lifestyle concierge and management firm specializing in luxury travel to unique events including, but not limited to Formula 1 racing, unique international festivals, tennis championships, professional golf, football, and fashion events.
Talking about this event, the Director of M Level Concierge Justin Aldeman said, "As the director of M Level Concierge and Lifestyle Management, we were extremely happy to co host this event with Remy Martin. The level of luxury in which Remy Martin produces not only for their product but in terms of presentation, was more than we expected and was over the top. This event gave us the opportunity to launch M Level in front of an exclusive group of guests."
About M Level Concierge: M Level Concierge is an exclusive lifestyle and luxury concierge company created by five of the top international high-end concierge agents from around the world. This elite group's ultimate goal is to offer a one-stop shop to fulfill all the high-end lifestyle needs of their high profile clients with flawless execution.