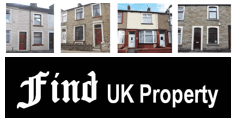 UK Expats are investing their savings in property for long term pension income. For this they are selecting property in what they regard as the most secure country - the UK.
Lancashire, UK (PRWEB UK) 31 March 2015
A survey conducted by Find UK Property in February 2015, asked UK nationals that were living abroad (UK Expats) about their buying intentions relating to investment property. Over 77% of those surveys regarded their own country to be the most secure for long term property investment. The second most popular country was the country of residence at only 12%, whilst 11% named other countries.
Andy Noble, Senior Marketing Consultant at Find UK Property said the UK property market is a relatively mature market with steady long term growth, although there are relatively minor fluctuations around this growth trend. The property buying processes in the UK are very structured involving solicitors at both ends of each transaction and property prices are much less volatile than some countries in the Middle East and Far East.
"Many UK Expats are working overseas and have good posts with high salaries in fields such as the Oil Industry, Health Care, Construction Services and project management in various industries. They are making savings and are planning to invest some of their money in property in a secure country for long term pension income. This research shows that they regard their own country as the most secure and hence this is likely to be where they look for investment property.
About "Find UK Property"
Find UK Property are the 'buyers' agent and specialize in helping serious overseas buyers find the most suitable investment property for their needs. The company conducts regular surveys on overseas investors and findings are printed at their "UK Property News" Blog at http://blog.findukproperty.com.
The company has produced an informative YouTube video on the best low cost investment properties and the buying process.
The most popular purchase are the fully managed low cost houses in the price range of £55,000 to £70,000 that come with full management, repair guarantees, and guaranteed rent. Many clients are seasoned investors who may have purchased investment property in other countries via sister companies Openshore Property and Sandcastles based in Dubai. Further details can be found on the Find UK sales website at http://www.findukproperty.com