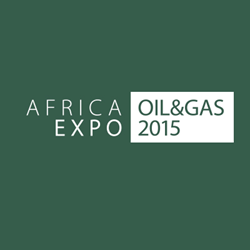 " (Africa Oil & Gas Expo 2014) was a very fruitful day with great networking opportunities." Nazir Akoob - Petro SA
London, UK (PRWEB UK) 31 March 2015
The recent fall and volatile nature of the oil price has undeniably affected exploration and production companies on a global scale. Oil and gas companies are undoubtedly being forced to adjust the way in which they operate within all areas of business. PwC Africa Oil and Gas Advisory Leader, Chris Bredenhann warned, "Oil & gas explorers will be re-looking at their budgets and deciding where to allocate their limited capital spend given the substantial decline in the oil price. Overall, low oil prices could have an impact on production undermining certain players in the market."
Both Tullow Uganda and Total E&P Uganda portray uncertainty as the two oil giants prepare to lay off a number of employees in the coming months during a time where confidence is low in the market. "Halliburton, one of the midstream companies operating in Uganda's oil industry, recently announced it would cut thousands of jobs across its global operations. Shell has also undertaken similar measures as it seeks to reduce its costs," Jeff Mbanga, The Observer. As a result of the uncertainty surrounding the larger players, their share prices have plummeted more than ever before.
OPEC, an organisation that controls around a third of the world's oil, will be meeting in Vienna later this year on 27th September to discuss key steps which should be taken to aid the recovery of the oil price. As of yet, the group have not given any hints as to what these steps will entail. Following this summit, it is hoped that more light will be shed on the industry's near future. Project extensions are undeniable; Uganda had promised to produce its first barrel of oil by 2008, however, numerous predictions have extended this deadline to 2020. Despite delays, they are determined "While it is clear the country is behind schedule, the ministry, as early as February, still promised that oil production would be in 2018," says Jeff Mbanga.
With fears for both large and small players within the industry, it is extremely important to bring together industry professionals to network for future collaboration. Despite increased negativity within the industry, a number of projects are set to take place. Activity which will reap a number of benefits on a local and international front. Many of the current cuts on capital expenditure will remain relatively short-term so as to "ride the storm", whilst there will be massive opportunity for investment in the coming future, particularly in Africa where oil discoveries are very recent and Governments are increasingly assisting the process of oil extraction across the continent.
"Approximately two billion dollars a day of petroleum are traded worldwide, which makes petroleum the largest single item in the balance of payments and exchanges between nations." World Bank Report. It is clear how important it is for global intervention and action to be taken by groups such as OPEC.
The events company Oliver Kinross, head-quartered in London, are pleased to be holding Africa's largest Africa Oil and Gas Expo in Johannesburg this September. The event will consist of a two day exhibition and high-level conference which will bring to together key stakeholders and decision makers. Africa Oil and Gas Expo will take place at the Sandton Convention Centre on the 8th and 9th September hosting more than 70 exhibitors, 40 high-level speakers and over one-thousand attendees. Many speakers have already confirmed their attendance, such as the Director of the Ministry of Petroleum, Estevao Pedro and PetroSA's Vice President of New Ventures Upstream, Andrew Dippenaar. In addition, due to last year's success and positive feedback from awards entrants, Oliver Kinross will again be hosting the Africa Oil & Gas Awards.
Notes to the Editor
Oliver Kinross website - http://www.oliver-kinross.com/
Africa Oil & Gas Expo Website -
For further information - kristie(dot)beaton(at)oliverkinross(dot)com
Your Oil And Gas News: http://www.youroilandgasnews.com/news_item.php?newsID=112686
PWC - http://www.pwc.com/
Radio Free Europe Radio Liberty - http://www.rferl.org/content/falling-oil-prices-explainer-iran-iraq-russia/26638424.html
The Observer - http://www.observer.ug/business/38-business/36968-tullow-total-to-carry-out-huge-job-layoffs
New Vision - http://www.newvision.co.ug/news/137-blog-the-turnaround-in-uganda-s-oil-and-gas-industry.aspx
World Bank -http://siteresources.worldbank.org/INTOGMC/Resources/9780821388310.pdf
Africa Oil & Gas Awards 2015 entries close the 30th April, 2015.