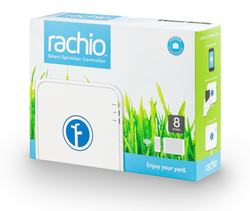 "Helping people maximize the potential of their connected devices is our top priority, but also a lot of fun. It routinely amazes me what our customers will come up with for a new integration idea," said Kasey Kollross, CTO
Minneapolis, MN (PRWEB) April 21, 2015
The Internet of Things (IoT) and connected devices have become household names in the last few years. Today, many have a device or two which can be accessed through mobile and web applications. LANhomeTECH looks to help users take full advantage of the potential of these devices, harnessing the power of the cloud.
While nearly everyone has heard of Nest and their line of connected thermostat and protection products, selling over 100,000 units monthly, few are truly taking advantage of all the possibilities they offer.
Rachio is another exciting product introduced in the last year that has the potential to be a game changer in the irrigation and lawn maintenance sector. Savings on water usage isn't just a concern for those in the west, here in the midwest people are choosing to be responsible about their water consumption, saving money while helping the environment.
The IFTTT community creates if this then that connections, called Recipes, between lots of different applications, called Channels, including Facebook, Twitter, Dropbox, Evernote, Gmail and others. LANhomeTECH helps leverage these recipes to create solutions to everyday scenarios. Turn the lights on when you arrive home, start devices of almost any type with your mobile phone; anything is possible.
###
LANhome TECHnologies is a local Minneapolis based cloud IT and automation solutions company focused on making home and small businesses able to automate nearly anything, saving budget and resources. Full automation development and designs, or simply connecting a device or two, we are here to help.