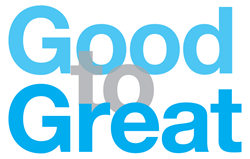 By putting the Good-To-Great program into practice, saving thousands of dollars per bed is an achievable reality for any hospital
Waltham, MA (PRWEB) March 30, 2015
Stop Throwing Away Cash
Hospitals across the globe are saving millions of dollars by developing their previously overlooked operational best practices, while simultaneously raising the quality of care and improving patient satisfaction. With their Good-to-Great best practices solution, Mainspring Healthcare Solutions, a global provider of Hospital Operations Solutions, has been helping heath systems for over 20 years save millions of dollars by streamlining broken operational workflows while improving exceptional patient care standards.
"Our Good-To-Great program first identifies operational inefficiencies across the hospital that normally fly under people's radar. Then, we implement best practices to establish a strong foundation for success by tailoring a solution that specifically meets short and long term objectives of the hospital", explains Mainspring CEO Hank Goddard. "By putting the Good-To-Great program into practice, saving thousands of dollars per bed is an achievable reality for any hospital".
Mainspring recently announced the addition of industry thought leader, Alan Gresch, to the Mainspring family. Gresch is a proven leader and visionary in the Healthcare Technology industry with 30 plus years of healthcare experience successfully deploying best practices programs for organizations including Aurora Healthcare, Alexian Brothers, and Alpha Source. With Gresch leading the charge, Mainspring has launched the initiative to take their entire Good-to-Great best practices program from already great, to exceptional.
A Shared Passion for Service Excellence
Trying to conceptualize the number of workflows that span across hospital operations allows for an understanding of how Clinical Engineering performance could get stuck in a rut. How is it possible for one department to even make a dent toward dramatic change? Mr. Gresch has dedicated his career to helping Clinical Engineering departments raise and exceed previously accepted standards. While at Aurora and Alexian Brothers, Gresch worked collaboratively with Mainspring to enhance and refine clinical technology management.
"At Aurora, like so many other hospitals, we were faced with the challenge to reduce service costs while improving nurse satisfaction; with outsourcing out of the question. I knew from the moment that Mainspring's platform was implemented at Aurora that their passion for fixing operations was aligned with my own. There was no question in my mind that together we would succeed," commented Gresch.
Help Your Hospital Save Millions (Yes, Millions) of Dollars
With the Gresch and Mainspring dynamic duo, Aurora centralized request-dispatch, parts and service contracts. By the end of the first year, the savings for the hospital had reached an astonishing $3.4 million and continued at $1.3 million annually thereafter. By year two, Caregiver satisfaction reached an all-time high. Not only were nurses more satisfied than they had ever been before, but Aurora was also awarded the Premier GPO Supply Chain Innovation Award.
With determination and a passion for helping Clinical Engineering departments grow from good to great, Gresch and his team along with Mainspring were able to pull Clinical Engineering "out of the basement" by increasing visibility of these departments and ultimately achieve dramatic and measurable hospital wide savings.
Spreading the Love
After such profound success, Gresch realized a desire to spread his vision to more hospitals, and concluded that his experience coupled with Mainspring's platform could drive transformations for hundreds of health systems around the world.
"I have joined the Mainspring family with the confidence that together we can help other hospitals realize the kind of success that were achieved at Aurora and Alexian Brothers. The Good-To-Great program builds a strong foundation for operational success and helps hospitals establish and maintain an excellent service organization. In my opinion, every hospital deserves this type of incredible transformation, and we are working hard to make that vision a reality".
Mainspring's Good-to-Great program has been developed with leading healthcare organizations that, with Mainspring's support, have undergone powerful transformations in hospital operations. Each Good-to-Great program is tailored specifically to help hospitals implement best practices across ten areas of focus to meet hospital specific objectives. Planning and implementing these best practices provides the structure, guidance, and support that accelerates adoption of the program. Each of the ten best practices are prioritized and tailored toward each organization to create a realistic road map for the organization's Good-to-Great journey. After prioritizing, Mainspring's operations management experts ensure best practices and initiatives continue successfully and meet organizational and personal objectives.
Gresch presented a more detailed version of his transformational story at the MD Expo in Nashville on March 30th. If you missed the presentation at the MD Expo, be sure to catch his follow up webinar on April 15th, where he will discuss a variety of innovative ideas to bring Clinical Engineering programs stuck in a rut back to life.