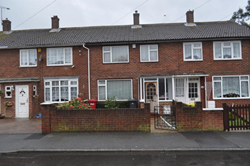 We remove all 3 main obstacles to enable overseas resident to buying UK Investment Property with confidence.
Lancashire, UK (PRWEB UK) 31 March 2015
Find UK Property conducts regular surveys on non-residents who are considering an investment property in the UK. A recent survey conducted in early February 2015 showed that such investors were concerned by a number of factors relating to UK buy-to-let property. The Survey asked investors what was their one main concern.
38% of investors said that their main concern was about the property being left untenanted for long periods of time, perhaps when the existing tenant leaves. That would mean that they would lose rental income and may have additional costs related to maintaining an empty property.
28% of investors said that their main worry was unexpected repairs that may be needed to keep the property in a rentable and occupied condition.
19% were mainly concerned about possible damage that may be caused to their property by the tenants.
15% listed other reasons as their main concern with buy to let property in the UK.
Andy Noble, Senior Marketing Consultant at Find UK Property said, "These concerns are similar to those of UK residents who are investing in buy-to-let property but are amplified because overseas investors are abroad and dealing with these issues can be even more difficult. These survey findings are very similar to our research about 6 years ago and that research was the reason why our Buy-to-Let investment property solutions were designed to completely remove all 3 of these major concerns.
"Firstly, we offer 'Guaranteed Rent' whereby we effectively become the tenant and pay investors rent no matter what happens with the actual tenant. Secondly, unlike other agents, we cover property maintenance and repairs as part of the management service, at no extra cost. Finally, under our agreement with the investor, we are liable for any damage caused by our tenants - not the investor. The removal of these obstacles has made our low cost buy-to-let properties the most popular amongst overseas nationals and UK Expats who are looking for a low cost investment property in the UK."
About "Find UK Property"
Find UK Property are the 'buyers' agent and specialize in helping serious overseas buyers find the most suitable investment property for their needs. The company conducts regular surveys on overseas investors and findings are printed at their "UK Property News" Blog at http://blog.findukproperty.com.
The company has produced an informative u-tube video on the best low cost investment properties and the buying process.
The most popular purchase are the fully managed low cost houses in the price range of £55,000 to £70,000 that come with full management, repair guarantees, and guaranteed rent. Many clients are seasoned investors who may have purchased investment property in other countries via sister companies Openshore Property and Sandcastles based in Dubai. Further details can be found on the Find UK sales website at http://www.findukproperty.com