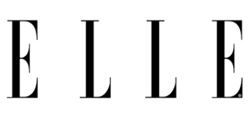 We are pleased to have ELLE join our roster of customer-centric brands and are looking forward to working with them as they leverage their reader's voices to drive business decisions.
New York, NY (PRWEB) March 30, 2015
Today, ELLE and Passenger—a leader in connecting brands and their customers in real-time with online communities that drive research, product development and marketing decisions—announce a first to market partnership between Passenger's FUEL Community Engine and ELLE's Inner Circle Community. The creation of this powerful online community, which marks the first time Passenger has partnered with a fashion magazine brand, will utilize cutting-edge technology to capture real-time insights and encourage a two-way dialogue between fans and the brand.
The Community—made up of ELLE's readers, users, fans, and followers—will enable the brand to engage in an ongoing conversation with members, while gathering empirical and qualitative data to further explore the unique traits of the ELLE woman. Insights from the ELLE Inner Circle will be used to optimize the experience for the community members and shape internal brand initiatives. ELLE's brand partners will also gain access to consumer data that aligns with their brand strategies, allowing them to meet their individual objectives such as creative testing, product trial, sentiment analysis, and research and development.
"Passenger's expertise in the online community space, mobile-responsiveness, and 'member-first' approach made it an ideal brand for us to partner with as we take our influential and vocal reader community engagement to the next level," says Liz Hodges, ELLE's Associate Publisher, Marketing. "The knowledge we gain about the ELLE woman through the Community will not only help us deepen the connection we have with our audience and allow their voices to be heard, but also give us the opportunity to provide actionable insights to the brands she loves."
"We are pleased to have ELLE join our roster of customer-centric brands and are looking forward to working with them as they leverage their reader's voices to drive business decisions," says Thomas Finkle, Passenger's CEO. "We know that ELLE will benefit greatly from the real relationships and valuable conversations our FUEL
Community Engine allows between our clients and members."
About Passenger: Passenger, a leader in private online communities for customer engagement, is committed to helping the world's leading brands connect with their customers to uncover insights, foster innovation and inspire advocacy. Founded in 2006 and based in Los Angeles and New York, Passenger enables brands to connect and communicate with key stakeholders online, on mobile and on social networks. Passenger combines industry-leading technology with expert community management engagement services to allow brands to connect in real-time with their communities to inform research, product development and marketing decisions. In addition, all the data collected in the FUEL Community Engine is warehoused in a single database with robust analytic capabilities, which provides a holistic view of the community healthy, as well as actionable, member-driven insights. For more information visit thinkpassenger.com.
About ELLE: ELLE is the No. 1 fashion magazine brand in the world, with 45 editions, 34 websites, and more than 158 supplements worldwide. The ELLE U.S. brand reaches over 26 million influential readers, users, fans and followers across all platforms and inspires women to explore, cultivate and celebrate their personal style in all aspects of their lives. ELLE is also the foundation of numerous brand extensions, including ELLE Décor (25 editions), ELLE à table (4 editions), and ELLEgirl (3 editions). ELLE is owned by the Lagardere Active group (France), and ELLE U.S. is published by Hearst Magazines, a unit of Hearst Corporation, one of the nation's largest diversified media and information companies. With 21 titles in the U.S., Hearst is the leading publisher of monthly magazines in terms of total paid circulation (AAM 1H 2014) and reaches 83 million adults (Spring 2014 MRI gfK). For more information visit ELLE.com, or follow ELLE on Twitter (@ELLEmagazine), Facebook (facebook.com/ELLEmagazine), Google+ (plus.google.com/+ELLE), Instagram (@ELLEUSA), Pinterest (pinterest.com/ELLE), or Tumblr (ELLE.tumblr.com).