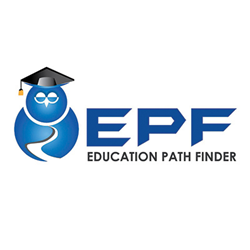 The Fantastic New and Cheaper Way to get Product Warranties for Your Expensive Electronic Devices" Good Morning America
Novi, MI (PRWEB) March 31, 2015
Education Path Finder(EPF), is committed to providing students the tools they need to find the best match when looking for a college, university, technical or vocational school. Our global site matches students unique needs with over 10,000 schools in eight countries.
EPF knows that once students find the perfect college, they will need to start planning. That planning should always include protecting their expensive devices. Far too often, protecting student's personal items is left out of the "to do list", and when something is damaged by fire or water, broken or stolen, the resources to replace them is not available. Worth Ave. Group fills in that gap and provides students with the protection they need.
Worth Ave. Group provides students with a superior option to dorm room insurance; it's personal property student insurance that is specifically designed for those attending colleges, universities and boarding schools. With their College Plus, students can insure all their dorm room electronics such as iPads, iPhones, iPod Touches, laptops, tablets, e-Readers, cell phones, and many other personal items; all under one policy. College Plus student insurance provides worldwide replacement cost coverage, and protects your student's personal property against accidental damage, theft, vandalism, fire, flood, natural disasters and power surge due to lightning.
Worth Ave. Group has also received the 2014 Stevie Award for insurance and has been featured on Good Morning America's Holiday Tips as a smart way to protect your electronic devices. As an added bonus, if you're an educator; they even have you covered!
About Education Path Finder:
Edupathfinder.com is a comprehensive college search and tutoring site which features over 10,000 schools from around the world. Edupathfinder.com is committed to helping students navigate through the often complicated process of finding the right college. Edupathfinder.com also provides an online tutoring platform that allows students to connect with tutors 24/7.
About Worth Ave Group:
Worth Ave. Group specializes in providing electronic device insurance for educational institutions, businesses, and individuals. For over 40 years, Worth Ave. Group and its affiliates have provided a sense of security for thousands of individuals nationwide. Low deductibles and affordable premiums make their insurance products attractive to anyone who owns a laptop, digital camera, gaming equipment, tablet, cell phone or other portable electronic device.
Worth Ave. Group, a family owned business, approaches customer service in a small town style. Each policyholder is handled with the utmost respect allowing for pleasant interaction that allows all questions to be answered effectively, efficiently and kindly. Claims are handled in-house by our adjusters, assuring a hands-on operation to provide immediate processing.