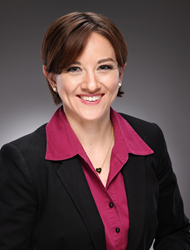 AR|PR's unique culture and commitment to results has spurred triple digit annual growth for the company.
Atlanta, GA (PRWEB) March 31, 2015
Technology public relations and integrated communications agency, AR|PR, today announced results from Q1 2015, led by new AOR clients, the addition of two employees, and industry awards and recognition. Launched just less than three years ago, AR|PR's unique culture and commitment to results has spurred triple digit annual growth for the company. To showcase its fast success and deep expertise, the agency recently launched a new corporate website.
"The new arpr.co beautifully captures the past two and a half years of business growth, our 'Army of Awesome' and our differentiators," says Anna Ruth Williams, founder and CEO of AR|PR. "Each week, we will showcase new client results on this site in order to not only display our work, but to demonstrate how dynamic and burgeoning the innovation economy truly is."
Also in the first quarter, AR|PR added four new clients to the firm's roster of mobility and software-as-a-service (SaaS) companies. They include:

AssureSign – Electronic signature software offering customizable on-premise solutions for enterprises and on-demand, cloud-based solutions for small businesses, allowing for a simple and secure signature experience.
Hull – With Hull, users can build their entire user engagement strategy with one single, unified product. The brand is a TechStars alum and launched in Paris, France in 2014 before coming to the United States earlier this year.
Sandboxx – Created by two marine veterans and headquartered in Washington, D.C., Sandboxx is a first-of-its-kind communications and lifestyle mobile app, specifically designed to meet the needs of active military, veterans and their friends and families.
Shaglam – An on-demand beauty application based in Atlanta that connects users with the best in the beauty industry straight from their mobile device to their doorstep.
On the heels of being named 2014 National Small Agency of the Year by Bulldog Reporter, AR|PR received additional industry recognition over the past three months for its client results. For the second consecutive year, AR|PR was the only technology public relations firm to be honored as an American Marketing Association (AMA) Atlanta AMY Awards Finalist. Also for a second year in a row, PRWeek featured the agency for excellent client tradeshow execution at the 2015 International Consumer Electronic Show (CES).
To continue fueling the agency's growth, AR|PR added two new employees in the first quarter. In March, AR|PR welcomed Stacy Shade as a senior account manager in the firm's Atlanta office. Prior to joining the agency, Stacy executed public relations and digital marketing campaigns in marketing research, technology and non -profit sectors where she landed headlines in top publications, managed tradeshow appearances and secured thought leadership opportunities for executives. Stacy is an active member of the Georgia chapter of PRSA and a past board member for AMA Atlanta. Casey Zintel also joined AR|PR as a marketing strategist in early 2015, bringing experience in digital marketing, SaaS and graphic design to the team.
In addition, AR|PR's executive team took on new leadership roles in the first three months of 2015. AR|PR founder and CEO Anna Ruth Williams was selected to serve on the Atlanta Regional Commission's inaugural Millennial Advisory Committee and the third annual Social Shake Up Advisory Committee; vice president Blair Broussard was published in PRNews' Social Media Guidebook; and director Evan Goldberg completed a cybersecurity certificate from ISACA.
To learn more about AR|PR's current client roster and services, please visit http://www.arpr.co.
###
About AR|PR
AR|PR is a results driven and award-winning public relations and integrated communications agency for technology leaders and innovative startups. With a passion for telling technology and entrepreneurial stories, AR|PR cultivates strategic partnerships with its high-growth tech clients. From early-stage startups to mid-sized enterprises, AR|PR helps companies within the cybersecurity, Health IT, mobility and Software-as-a-Service (SaaS) industries cut through the noise and clutter to #makenews. For more information on the award-winning agency, visit the company in Atlanta Tech Village and LaunchPad, and online at arpr.co and @AR__PR.