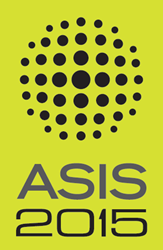 Alexandria, Va. (PRWEB) March 30, 2015
ASIS International (ASIS), the leading organization for security management professionals worldwide, will bring three of the foremost experts on domestic and international terror to address security management professionals at its 61st Annual Seminar and Exhibits (ASIS 2015) Sept. 28-Oct. 1, 2015 in Anaheim, Ca.
ASIS 2015 keynotes include:
Raymond W. Kelly
Former Commissioner of the New York Police Department
Tuesday, September 29, 2015 at 8:00 a.m.
General Michael Hayden
Former Director of the Central Intelligence Agency
Former Director of the National Security Agency
Wednesday, September 30, 2015 at 8:00 a.m.
General James Mattis
Former Commander of the United States Joint Forces Command
Thursday, October 1, 2015 at 12:00 p.m.
"When it comes to defending against acts of terror around the globe, ASIS members and other security practitioners are in pivotal positions. It is of paramount importance that both operational and cyber security professionals possess the knowledge required to effectively defend and protect people, property and information," says ASIS President Dave N. Tyson, CPP. "The knowledge, experience and unique perspectives these accomplished leaders have gained over the course of their careers are invaluable to security professionals and the organizations they secure today."
More than 19,000 global security professionals from both the operational and cyber security disciplines are anticipated to attend this year's event. Attendees may choose to attend education sessions, numbering 200+, networking events and an exhibit floor that features a wide range of security products and services from 600 innovators.
Exhibits registration is free for members in advance; free for nonmembers when they register by August 31. Admission to the keynotes on Tuesday and Wednesday is included with exhibits registration, as are exhibit floor presentations, the Career Pavilion, and the Welcome Reception hosted on Sunday, Sept. 27.
Once again, the (ISC)2 Security Congress will be colocated with the Annual Seminar and Exhibits. (ISC)2 is the largest not-for-profit membership body of certified information security professionals worldwide.
Attendees who register for the ASIS 2015 or (ISC)2 Security Congress full education program will have the option to attend both ASIS and (ISC)2 educational sessions, unless otherwise noted.
Visit http://www.securityexpo.org for complete registration and housing details, as well as the most up-to-date information on ASIS 2015.
ASIS International is the leading organization for security professionals worldwide. Founded in 1955, ASIS is dedicated to increasing the effectiveness and productivity of security professionals by developing educational programs and materials that address broad security interests, such as the ASIS Annual Seminar and Exhibits, as well as specific security topics. ASIS also advocates the role and value of the security management profession to business, the media, government entities and the public. By providing members and the security community with access to a full range of programs and services, and by publishing the industry's No. 1 magazine—Security Management—ASIS leads the way for advanced and improved security performance.