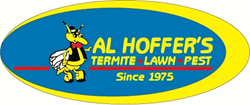 (PRWEB) March 30, 2015
Big Dog Ranch Rescue, the largest no-kill dog rescue in the Southeastern US, is pleased to receive generous donations from Hoffer Pest Solutions. These donations will help Big Dog Ranch save over $5,000 a year of much needed funding which can now go directly back into the care for the dogs. Hoffer Pest Solutions has donated equipment as well as flea and tick services that have served to prevent and protect the many dogs that are rescued from all over the US.
"Hoffer's Pest is a great partner and supporter who really believes in our mission. We could not be more thrilled to accept their donated services and partnership. We look forward to saving the lives of more dogs thanks to Hoffer's Pest Solutions," said Big Dog Ranch Rescue Manager, Jeff Jacobs.
Being based in Florida, dogs are especially vulnerable to fleas and ticks as they are outdoors so often. The warm and humid weather is an ideal climate for fleas and ticks that can be found in piles of leaves, shrubs, or burrowing in piles of dirt. Once a flea or tick latches onto a dog, they can carry the pests inside and easily spread and multiply, which is why Big Dog Ranch Rescue is so grateful that Hoffer's Pest Solutions has donated flea and tick preventative treatments to their dogs.
"Big Dog Ranch Rescue does a tremendous job caring for abandoned dogs. We are happy to be able to donate our services to their incredible cause. Big Dog Ranch Rescue has a wonderful team of caretakers," Eric Hoffer, Hoffer Pest Solutions President.
Big Dog Ranch Rescue started over 10 years ago as the Florida Weimaraner Rescue and in 2008 expanded to rescue all dogs. Since then, the innocent lives of over 10,000 dogs and puppies have been saved, with that number continuing to grow. Big Dog Ranch Rescue is committed to rescuing, nurturing and adopting dogs - both big and small into loving homes. Big Dog Ranch Rescue's goal is to give the gift of life to as many dogs as humanly possible, enrich the lives of those who adopt them, and by doing so, help create a better world.
Hoffer Pest Solutions was established in 1975 and is a family owned and operated company, based in South Florida. Among flea and tick pest control, they also provide residential and commercial pest and termite control, as well as lawn fertilization and spraying services throughout Miami-Dade, Broward and Palm Beach counties. Hoffer's Pest Solutions has a highly trained and certified staff that is very knowledgeable when it comes to treating pests! They strive to deliver exemplary customer service and are passionate about how their customers and employees are treated.