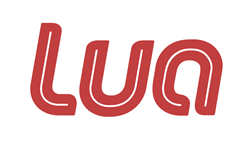 New York City, NY (PRWEB) March 31, 2015
Lua, the mobile-first enterprise communication solution, today announced it has completed an external security audit of its messaging platform and was found compliant with the safeguards and breach reporting requirements of the Health Insurance Portability and Accountability Act (HIPAA). The company will be showcasing its secure messaging solution at HIMSS, the annual healthcare conference, taking place in Chicago, IL from April 12th-16th, 2015.
Even as healthcare professionals increasingly demand better mobile communication for quicker care coordination, providers have to take extreme care with electronic protected health information (ePHI) to avoid the steep fines for privacy violations. HIPAA compliance demonstrates that Lua has strong processes to secure ePHI. The messaging solution can be used by healthcare professionals to communicate effectively, without fear of fines or damage to their reputation amongst patients. As part of HIPAA compliance, Lua signs Business Associate Agreements (BAAs) with healthcare clients.
"Lua has long been used by first responders, fire and rescue teams, even emergency and medical professionals serving large-scale events. Our traction amongst these teams has reinforced our belief that instant communication helps healthcare providers improve care delivery and optimize patient experience," said Michael DeFranco, CEO and Founder of Lua. "To make a true impact within healthcare, it was a top priority for us to follow the right procedures to ensure protection of ePHI through HIPAA compliance. We look forward to helping even more healthcare providers raise efficiency while having total confidence in the security of the daily conversations they are having through their devices."
"We really wanted to improve our communication and keep our multiple centers connected with mobile messaging. At the same time, it's critically important to Medical Imaging Specialists that the technologies we rely on daily do not expose our patients' data to any possible security risks," said Morton Schneider, Chief Medical Officer, Medical Imaging Specialists. "With Lua, not only are our patients protected but also our doctors, nurses and administrators as well. Lua makes us more efficient, allowing us to provide faster and better patient care, troubleshoot issues in real time, and strengthen cohesion among our staff."
Ryan Snell, Lua's VP of Sales, and Brian Feller, VP of Corporate Development, will both be available at Booth 8361 at HIMSS to demonstrate Lua's healthcare messaging features.
About Lua
Founded in 2010 in New York City, Lua is the mobile-first communication solution for high-performance organizations. Lua offers an intuitive and cross-platform solution that includes secure messaging, instant group calling, an interactive directory, and accountability across a team through essential ReadReports. Insights, Lua's proprietary analytics dashboard, synthesizes communication data to provide actionable insights for managers to boost effectiveness within the organization.
Backed by investors including Abundance Partners, IA Ventures, Strauss Zelnick, Aaron Stone and John Maloney, Lua delivers powerful communication to enterprises across a range of verticals, including healthcare, logistics, hospitality, and retail. Lua also provides government-grade protection as a trusted vendor for the Department of Defense.
For more information, please visit: https://getlua.com/