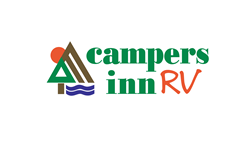 We especially liked how the CRM module is the heart of the DMS and how it integrates into all the other modules, including Parts and Service.
Altamonte Springs, FL (PRWEB) March 31, 2015
Campers Inn is to proud to announce that they have recently implemented Sys2K's Infinity dealer management software in their 10 RV dealership locations in order to meet their company's goals for expansion and growth.
Ben Hirsch, COO of Campers Inn, said, "We were looking for an innovative technology solution that would fit with where Campers Inn is headed. We especially liked how the CRM module is the heart of the DMS and how it integrates into all the other modules, including Parts and Service. Additionally, the Accounting module is designed for multiple locations and will allow us to do even more without the need for more people. It offers many features and toggles to ensure we tighten our processes as we continue to grow."
Sys2K's Infinity Dealer Management System provides Campers Inn with integration across all locations and their departments, from sales and service to accounting and reporting. A full suite of additional enhancements and the flexibility to customize the software to meet their needs were key components in Campers Inn's decision to implement the Sys2K DMS software package. Premier level support and implementation ensured that Campers Inn had no down time during the data conversion.
"Training and Support have been very responsive and the turnaround for new implementation has been very quick," commented Hirsch.
Carl Sconnely, President of Sys2K, said, "On January 2nd, Jeff and Ben Hirsch made the decision to implement the Sys2K software throughout all of the Campers Inn locations. Their management team's decision was to bring all 10 stores online and with all modules running at the same time. The kicker - time constraints gave us only three weeks to set up the hosted servers, perform data conversion, and train all staff. It was truly a testament to two good management teams working very well together. We are looking forward to working closely with the Hirsch team as they continue to expand their dealership brand."
About Campers Inn:
Founded in 1966 by Art and Fran Hirsch, Campers Inn is a family-owned and operated RV dealership with 10 locations on the U.S. East Coast. Campers Inn was recently selected as one of the RVBusiness Magazine's Top 50 Dealers in North America and honored as the winner of the 2014 Innovation Award. The company had previously been selected as one of RVBusiness' Top Five Blue Ribbon dealers. For more information about Campers Inn, visit http://www.CampersInn.com, Like Campers Inn on Facebook or Follow @CampersInnRV on Twitter.
About Sys2K:
Sys2K™ is a premier provider of Powersports, Bus, Marine, Automotive, Class 8/Heavy Duty, and RV dealership software. Sys2K's Infinity software is a fully integrated, Windows®-based DMS that features modules including CRM, F&I, Parts and Service, Payroll, Accounting, Rental, Advanced Reporting, as well as offering Premium Websites, Cloud Hosting, and Mobile Apps. Founded in 1984, Sys2K prides itself in developing the highest-quality software solutions for the dealership environment. For more information, visit http://www.sys2k.com.