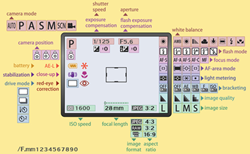 (PRWEB) March 31, 2015
Video Caddy is pleased to announce the immediate availability of new service offerings regarding video stabilization. According to Video Caddy, "We recently introduced new video stabilizing services to complement our existing extensive collection of video editing services. We are proud to have been market leaders in helping customers create cost-effective videos for more than a decade."
The latest video editing services from Video Caddy are designed to help video production companies, videographers and individuals to remove irregularities and imperfections caused when the existing motion is too unstable for the desired video appearance. Video Caddy is offering both "no motion" and "smooth motion" variations in their new video stabilization services. Additional options include wrap stabilizing and after effects that contribute to improved video stabilization.
As noted by a Video Caddy senior operations manager, "High-quality outsourcing is our secret to success with video stabilization services and other specialized video editing services — without hiring any new employees, you can get your video projects completed more quickly and cost-effectively. At Video Caddy, we firmly believe that you should never be asked to sacrifice quality when it comes to your creative videos. We always offer better quality and a faster turnaround while helping you to save money at the same time. To make this happen, we have adopted rigorous ISO standards and procedures, use certified and trained professionals and employ art directors to assist with the entire video editing process — and of course, your satisfaction is always guaranteed!"
As noted in both a case study and white paper published on Video Caddy's website, the videography industry is increasingly confronted with difficult economic and management challenges. Even with fewer financial resources and less time to get their work done, video professionals are often faced with customer expectations to nevertheless produce exceptional results. For many enterprising videographers, the practical solution is to find a reliable and cost-effective outsourcing partner such as Video Caddy. To review the white paper, case study or to obtain more information about using outsourcing to obtain Video Caddy's services, visit: http://www.videocaddy.com/
About Video Caddy:
Video Caddy is a global leader in advanced services for videographers — audio editing, video editing, storyboards and animation services. For over a decade, Video Caddy has been recognized as a world-class outsourcing provider of service and quality to entrepreneurs, small businesses and Fortune 500 companies.