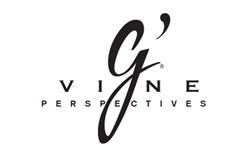 New York, NY (PRWEB) March 31, 2015
G'Vine Gin launches their 2015 campaign, G'Vine Perspectives, in the US today. This trade campaign will pay homage to the extraordinary people who have changed our perspective and inspired our creative pursuits. The challenge will invite bartenders from around the world to choose an unconventional inspiration that they want to pay homage to – someone they once worked with, a legend they've always admired or an artist who has changed their view on the world – and their craft – for the better.
The challenge has already gathered support from some leading industry names including Gary Regan, Ryan Chetiwardanya of White Lyan, Alex Kratena of Artesian and Jason Crawley of Australia's The Drink Cabinet. The industry luminaries have created videos paying homage to an eclectic mix of inspirations, such as Picasso, Dick Bradsell and Derren Brown. All interviews and videos can be found on the Challenge's site.
Prospective entrants will make a short video clip that explains why they have chosen the individual and create a G'Vine signature cocktail that captures the spirit of that individual. They will upload their video on http://www.gvineperspectives.com from March 30th till May 14th, 2015. Jamie Walker, Global Trade Director of G'Vine Gin, explained, "We believe it is important to recognize those people that have challenged the norm and in turn given us the strength to challenge our own perspectives. That's the ethos our founder and owner of EuroWinegate, Jean Sébastien Robicquet, delivers in the production of G'Vine Gin, a traditionally crafted gin, but made from grape distillate and vine flower."
Winners will be chosen from 10 regions across the globe, including the US and offered the opportunity to experience the Unconventional world of G'Vine in Cognac and Paris, France during a once in a lifetime 4-day trip, hosted by brand owner Jean Sébastien Robicquet and luminaries Philip Duff, Gary Regan and Alex Kratena, in June 2015. The prize will offer activities that evoke the Challenge's alternative perspectives ethos- highlights include a hot air balloon, Michelin star cooking course, VIP tours and tastings inside Cognac houses, and a session with a master blender in a Parisian perfume house.
About G'Vine Gin
Traditionally unconventional, G'Vine Gin (http://www.g-vine.com) is uniquely crafted from grapes, and enlivened with ten botanicals including the rare vine flower, bringing a fresh perspective to modern day gin. There are two variants of G'Vine Gin; the fresh, smooth, rounded and vibrantly floral G'Vine Floraison, and the intense, spicy, crisp and aromatic G'Vine Nouaison. G'Vine Floraison captures the splendour of the vineyards at the end of Spring, when the vine flowers' enchanting aroma fills the air for a few fleeting days as it blossoms. A bolder gin, G'Vine Nouaison is the embodiment of intensity and spiciness, and captures the grape's metamorphosis from aromatic flower to luscious berry.
About EWG Spirits & Wine (http://www.eurowinegate.com):
Based in Villevert, 16th century house that used to belong to the Robicquet during the Renaissance, EuroWineGate was founded in 2001 by Jean-Sébastien Robicquet (winemaker and distiller). Located in the heart of the Cognac vineyard, EuroWineGate specializes in the creation and production / distillation of ultra-premium spirits made from grapes. Thanks to its strong relation with grapes, its history and its culture, EuroWineGate uniquely revisits the categories of spirits and embodies the expertise and the new French luxury.
CONTACT
Facebook: https://www.facebook.com/gvineperspectives
Twitter: @gvineperspectives
Hashtags: #gvineview #gvine2015
Information & Key Dates:
30th March 2015: Challenge goes live for entry
14th May 2015: Challenge closes
28th May 2015: Winners Announced
22nd-26th June 2015: Prize Trip