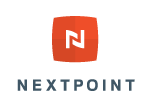 Bringing down the technical barriers to getting started on real legal casework is at the core of our mission.
Chicago, IL (PRWEB) March 31, 2015
Nextpoint now features a powerfully-simple Drag-and-Drop data import, designed for users of all technological dexterity levels – from dedicated litigation IT professionals, to less technical paralegals and attorneys.
It's now just a simple click and drag for anyone to import litigation data into Nextpoint's complete evidence management platform. Once your data is in Nextpoint, you have the best-in-class tools you need to perform data analysis, filtering, document review, and trial or hearing preparation.
Import litigation data into Nextpoint with one click.
Getting litigation data (i.e. email PST files, documents, transcripts, etc.) imported and organized for e-discovery document review, or trial preparation has formerly been a complex process. Managing data commonly included physically sending data to vendors or consultants, building load files, navigating FTP exchanges, or shipping hard drives.
"Bringing down the technical barriers to getting started on real legal casework is at the core of our mission," says Rakesh Madhava, Nextpoint CEO. "We've designed the Drag-and-Drop interface to be dead simple, and beefed up our processing power on the back end to deliver the ultimate in import efficiency so that legal teams can focus on practicing law not practicing technology."
Nextpoint Deduplication, DeNIST detection, and OCR features are still active in the processing of imported data. Within Nextpoint, all data is encrypted at rest and in transit and safely hosted with security protocols and protections legacy on-premise technology cannot match.
Continuing to make litigation data management simpler.
Since 2001, Nextpoint has been relentless about simplifying litigation for legal teams. The release of Drag-and-Drop puts powerful import/processing at your fingertips – just another way Nextpoint is streamlining modern litigation data management for clients.
Nextpoint
Order. Beyond the Court.®
Nextpoint is a powerfully simple evidence management solution that delivers complete command of data, and maximum efficiency in litigation workflows. It's a cost-effective software-as-a-service that helps you manage electronic data from discovery to trial, across all your matters, from one secure login. Nextpoint continues to innovate and expand services to law firms, corporations and government agencies of all sizes. We're relentless about simplifying litigation.