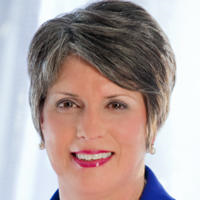 It's a distinctly exciting moment for both businesses and people concerned about the environment across all three states.
Hartford, CT (PRWEB) March 31, 2015
The International Society of Sustainability Professionals (ISSP) is working together with two of its members, Mary Singer and Dr. Sarah Lewis PhD, to form a new chapter of the organization covering the Tennessee, Arkansas, and Mississippi regions. The inaugural meeting of the Tennessee-Arkansas-Mississippi chapter will be held in conjunction with the First Annual Earth Month Business Conference (EMBC) of Arkansas, Mississippi and Tennessee on April 7th, at the Holiday Inn University of Memphis.
"We've been ISSP members almost since the organization's inception and can now bring in other business people from the three-state region," says ISSP chapter chair Mary Singer of CRG Sustainable Solutions. "It's amazing who's going to be there for the launch—big companies like FedEx, International Paper, Buckman, Brother International, but also small manufacturers, distributors, recyclers, universities, governments and non-profits. That's the combination it will take to make sustainability work for everyone—consumers, for-profit businesses and non-profits. "
Says Dr. Sarah Lewis of The Sustainability Consortium, and a member of the ISSP Board of Directors, "This event isn't about 'membership' in an organization and not about 'information.' It's about collaboration—practical, cooperative action toward a more sustainable form of business."
"It's a distinctly exciting moment for both businesses and people concerned about the environment across all three states," says Singer. "Sustainability is real business, sound theory, and practical method. It's forging new kinds of business relationships, sparking new kinds of thinking that will make business more profitable and help preserve our resources, and our environment."
Maureen Hart, Executive Director of the International Society of Sustainability Professionals, notes that ISSP has recently begun to augment its worldwide scope with the formation of regional chapters. "Every region's needs and concerns are different," she says. "We need to combine big, world-level thinking with more local, on-the-ground thinking. I'm especially delighted to see Tennessee, Arkansas and Mississippi forming a regional chapter. It's a big region, with a complex array of environments, resources, local economies, and distribution methods. These three states stand at the center of so much we're concerned about, with so many opportunities to affect positive change."
About the EMBC
The EMBC of Arkansas, Mississippi and Tennessee will address sustainability as smart business and moving away from "business as usual," including: conducting business in an efficient manner, using intelligent design, minimizing waste and "end of the useful life" disposal.
 
"The Sustainability Consortium (TSC) is proud to join ISSP and CRGss in presenting this inaugural conference and to help drive the mission of more sustainable business," stated Dr. Sarah Lewis, Managing Director, Research and Integration of TSC.  "The foundation of TSC is global collaboration across sectors and industries, including large and small organizations, and this conference echoes the same commitment in the AK, MI and TN region."
The conference will feature more than a dozen corporate and institutional sponsors, including title sponsor FedEx. Among the others: The University of Memphis, The University of Arkansas, Christian Brothers University, RockTenn, The Memphis and Shelby County Office of Sustainability, Leadership Memphis, Viridian, the Tennessee, Mississippi and Arkansas Recycling Coalitions, and more.
 
Shelby County Mayor Mark Luttrell will open the conference. Speakers and panelists will cover a wide range of topics including:
·      "Sustainable Packaging: Unpacking Hidden Value in Your Busines"
·      "Waste & Recycling: From Burden to Benefit"
·      "Green your Supply Chain—Green Your Bottom Line"
·      "Sustainability Reporting—Challenges, Trends and Opportunities"
·      "Leading Green Cities—Where to Begin"
·      "Exploring Benefits of Sustainable Built Environment"
 
"It's a cradle-to-grave thing," Singer says. "For a healthy earth and healthy profits, we need to bring together people representing every point along the way from sourcing resources through end-of-life disposal of everything we produce. We're going to be issuing some tough challenges at this conference, and offering some creative opportunities to interact in new ways and think new things."
 
Representatives of businesses, governments, non-profits, individual professionals, and all interested persons are invited to the inaugural meeting. Registration information can be found at http://bit.ly/1BEGA2W.
About The Sustainability Consortium
The Sustainability Consortium® (TSC®) is a global nonprofit organization working at the intersection of science and business to enable the consumer goods industry to develop, produce and sell more sustainable products. TSC creates tools, strategies and services that are based in science, informed by stakeholders and focused on impact across the entire lifecycle of consumer products, including environmental, social and economic imperatives. The Sustainability Consortium is comprised of more than 100 members, including manufacturers, retailers, NGOs, civil society and corporations that work collaboratively on innovation for a new generation of products and supply networks. The Sustainability Consortium is jointly administered by Arizona State University and the University of Arkansas, with additional operations at Wageningen UR in the Netherlands and Nanjing University in China.
 
About CRG Sustainable Solutions
It is the mission of CRG Sustainable Solutions (CRGss) to help organizations create innovative and long-term sustainable business practices. It is based in Memphis, Tennessee with clients across the United States.  CRGss is dedicated to helping organizations create innovative and long-term sustainable business practices that will help them better achieve a triple bottom line – people, planet and profit.  CRGss provides a variety of consulting services which includes risk management, risk assessment, sustainability audits, materiality mapping assessments, sustainable supply chain consulting and others. 
About ISSP
The International Society of Sustainability Professionals (ISSP) is the world's leading professional association for sustainability professionals. ISSP is a member-driven association committed to moving the profession of sustainability forward through building strong networks and communities of practice. Webinars, online courses, a sustainability educational certificate, sustainability professional's body of knowledge, special reports, resource directories, salary surveys and development of a certification program for sustainability professionals are just a sampling of the rich content offered to members. Formed in 2007, ISSP boasts almost 1000 members from every region of the world. Members share resources and best practices, and develop themselves professionally. For more information about ISSP and its offerings, please visit http://www.sustainabilityprofessionals.org.