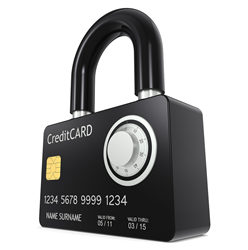 pcipolicyportal.com Expanding Services to Include Comprehensive PCI DSS Consulting and PCI Policy Templates for California Businesses.
Los Angeles, CA (PRWEB) March 30, 2015
pcipolicyportal.com has just announced an expansion of products and services that now include PCI DSS consulting and PCI policy templates for California merchants and other businesses seeking compliance with version 3.0 of the PCI DSS standards. From San Diego to Sacramento – and all other areas throughout the Golden State – the proven and trusted experts at pcipolicyportal.com are ready to assist California businesses with the growing Payment Card Industry Data Security Standards (PCI DSS) mandates.
With the launch of the newly enhanced version 3.0 PCI DSS standards, compliance just became that much more complex, challenging, and time-consuming. The solution for scalable, efficient, and cost-effective compliance solutions for PCI DSS begins by contacting the regulatory compliance experts today at pcipolicyportal.com. Since 2009, thousands of businesses all through North America – and the globe – have relied on the expertise and high-quality documentation from pcipolicyportal.com, so learn more today by calling 424-274-1952 and speaking with a qualified resource that knows PCI inside and out.
The new age of information security is here to stay, and with it comes enormous regulatory compliance challenges and mandates, with the PCI DSS standards often being one of the most challenging of them all. The key to ensuring compliance with PCI DSS begins by downloading the very best PCI policy templates and other essential documentation from the trusted leaders at pcipolicypotal.com. California merchants and other businesses can now turn to the experts at pcipolicyportal.com for professional consulting services, along with high-quality PCI policy templates, and more.