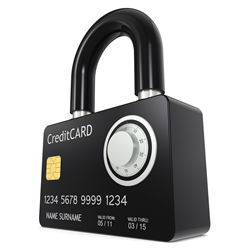 pcipolicyportal.com Launches All New PCI Security Awareness Training PowerPoint (PPT) Presentation and PCI Policy Templates for Small Businesses.
Dallas, TX (PRWEB) March 31, 2015
pcipolicyportal.com has just revised and launched an all-new PCI security awareness training PowerPoint (PPT) presentation and PCI policy templates covering essential security issues and best practice for North American small businesses. With the Payment Card Industry Data Security Standards (PCI DSS) requirements now placing heavy costs and time commitments on small businesses, companies are looking for high-qualiy, yet cost-effective training and policy documentation solutions.
The answer is pcipolicyportal.com and the industry leading PCI security awareness training packet, and PCI policy templates, available for instant download today when visiting pcipolicyportal.com. Small businesses will receive all the documentation needed for become PCI DSS compliant quickly, comprehensively, but also cost-effectively. Forget about spending thousands of dollars and hundreds of hours on regulatory compliance costs in regards to PCI DSS compliance, just visit pcipolicyportal.com today and download the very best documentation found anywhere. Since 2009, small business owners seeking assistance with PCI DSS compliance have turned to the trusted experts at pcipolicyportal.com, so call 424-274-1952 to learn more.
As the heart and fabric of the U.S. economy, small businesses play a role that's so vital to the success of the American dream, so why let compliance costs and challenges get in the way? Visit pcipolicyportal.com and start downloading professionally developed PCI security awareness training material, PCI policy templates – and other supporting documentation – today! When it comes to PCI compliance for small businesses, there's only one name to know that's pcipolicyportal.com.