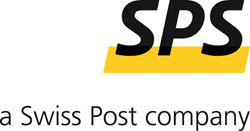 89% of large law firms currently outsource support services, such as mailroom management, centralized document production, and records management.
New York, NY (PRWEB) March 31, 2015
Swiss Post Solutions (SPS), an innovative leader in business process outsourcing and digitization solutions, announced today that it will be exhibiting at the 2015 Association of Legal Administrators (ALA) Conference & Expo. The company will be promoting the benefits of its outsourcing services to conference attendees at this year's event in Nashville, TN in May.
The ALA Conference & Expo is an annual event brings together legal professionals nationwide and influential organizations that provide support expertise in the management of law firms.
SPS' executives will be available to discuss legal industry best practices and trends, and share how the company's digitization and outsourcing solutions can improve productivity and cost savings within law firms. SPS will also launch its 2015 polling for the company's annual legal insights survey during the ALA conference.
According to SPS' Outsourcing Index: Law Firm Trends market research study, 89% of large law firms currently outsource support services, such as mailroom management, centralized document production, and records management. The study also found that over half of firms surveyed intend to implement digital solutions in near the future. With automation trends on the rise in the legal industry, SPS has likewise experienced increase demand for these solutions in order to meet the needs of the market.
Art Tatge, COO of SPS North America, said, "SPS continues to invest in broadening our presence in the legal market though recent key strategic hires and several new nationwide implementations of outsourcing services for multinational firms. We're looking forward to demonstrating the impact our innovative products and solutions have had on our legal clients."
Visit SPS at the 2015 ALA Conference & Expo at Booth 538, directly across from the ALA community area, to learn more about SPS' solutions for law firms and to participate in the 2015 legal insights outsourcing survey.
About SPS
Swiss Post Solutions (SPS) is a leading outsourcing provider of solutions for paper-based business processes and innovative services in document management. SPS' 6,800 employees support business clients in the areas of insurance, banking, legal, higher education, telecommunications, media, retail, energy supply and travel & transportation in the digital transformation. Part of the Swiss Post group, SPS is headquartered in Zurich and Berne (Switzerland) with an active presence in all important international economic regions.
Swiss Post Solutions (SPS) North America (NA) offers a comprehensive suite of business process outsourcing solutions and document management services including the transformation of key business applications from paper to digital documents, enabling improved workflow and enhanced efficiencies. In the field of outsourced office services, SPS NA leverages its focus on process innovation to provide mailroom management, managed print services, reprographic services, IT helpdesk support, front office and reception services. Headquartered in New York City, SPS NA has offices in Los Angeles, San Francisco, Chicago, Washington DC and Toronto, and operates secure document processing centers in Long Island City and Toronto.