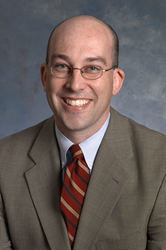 It's not a pretty picture, but if businesses and users do the right things, most of these threats can be avoided.
Harrisburg, PA (PRWEB) March 31, 2015
A mobile security report released by Grudi Associates addresses how smartphones, tablets and other mobile devices can be at risk from viruses, malware and an array of malicious software. The report lists potential threats and symptoms and the steps that users can take to avoid malware and how to address it if infected. Download the report at http://bit.ly/GAmsreport
"To effectively mitigate the threat that mobile security poses for businesses, it is necessary to understand the situation," says Walt Grudi, President of Grudi Associates, a leading provider of telecom and IT services in Central PA and beyond. "The picture is not good, but there are definitely steps that can effectively address mobile security."

76% of respondents who use mobile devices in the workplace say that they believe these devices introduce serious security risks.
Only 39% say they have mitigating security controls in place, even though they are aware of the risks.
59% say they have seen an increase in malware infections over the past 12 months due to unsecured smartphones, tablets and other mobile devices. Almost a third of them said the increase was over 50%.
Mobile devices are vulnerable to many of the same types of threats that have affected personal computers for years. A sampling includes:
Worms/Trojans
Exploit Kits
Botnets
Phishing
Search Engine Poisoning
Jailbreaking
Bluesnarfing
"Even with warnings from the telecom and IT community, many people are still unaware of the significance and magnitude of mobile threats, often because they are unfamiliar with the symptoms," says Grudi. "They mistakenly attribute the effects of malware to other issues."
A variety of symptoms are discussed in the report.
Businesses are advised by Grudi Associates to take mobile device threats as seriously as threats to their other IT and communication systems. The continuous increases in mobile data capabilities that provide numerous benefits also create a high-risk entry point into enterprise networks and data sources for hackers and data criminals. The report provides a variety of precautions and steps that can be taken to effectively address these threats. A list of antivirus and antimalware applications for iOS, Android and BlackBerry is also included.
"It's not a pretty picture, but if businesses and users do the right things, most of these threats can be avoided," says Grudi. "The keys is to be informed, take action and get help from professionals if in doubt."
Download Grudi Associates' report: Mobile Security - Be Safe or Be Sorry.
Subscribe to Telecom & IT Updates, a monthly bulletin.
About Grudi Associates: Grudi Associates provides a broad range of telecom and IT services that help businesses and organizations connect and communicate more effectively. Through strategic partnerships with national and regional providers, Grudi Associates delivers innovative and cost-saving wireless, data, Internet, local and long distance, telecom management and hosted solutions. By providing its customers with a single point of contact for virtually any need, Grudi Associates delivers innovative solutions and simplified telecommunications.