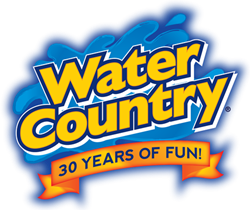 Think a 'summer job' is just for kids? Think again! Parents, Teachers and Retirees persons - we're looking for you, too!!
Portsmouth, NH (PRWEB) April 01, 2015
The snow is melting, the daylight hours are lasting longer and Water Country is excited to announce their 3rd Annual Summer Job fair on Saturday, April 18th as things start gearing up for the 2015 season. The most vital part of Water Country's success is hiring key seasonal staff to ensure we remain New England's largest, cleanest, safest, and friendliest water park. We pride ourselves on being a family fun venue where guests and staff alike can enjoy themselves.
Water Country is once again looking to hire 400+ employees to fill roles within Aquatics, Admissions, Rentals, Greeters, Bag Checkers, Cabana Attendants, Park Services, EMT, Retail, Landscaping, Parking, Water Technicians and Security. A complete list of positions and their job description can be found at watercountry.com. Candidates should complete the online application (https://www.watercountry.com/employment) prior to attending the Job Fair for their in-person interview with a hiring Manager. The Job Fair will be Saturday, April 18th from 10am-2pm in the park's Administrative Offices at 2300 Lafayette Rd. Portsmouth, NH 03801.
Think a 'summer job' is just for kids? Think again! Parents, Teachers and Retired persons - we're looking for you, too!! We want reliable, trusted workers with a smile. Earn extra summer money. Flexible schedules means that you can work full-time or part-time hours; Weekday, any-day and weekend-only schedules are available. Water Country operates from June thru Labor Day and we're looking for employees who can commit to working until the last day that the park is open.
Positions are available for employees aged 16 years and older. Applicants should have a valid driver's license or school or state issued photo I.D., and need to have a social security number. Applicants under 18 are required to have parental permission to work. Get paid to spend your summer outdoors and meet new friends; the fun and friendly atmosphere of Water Country is a great place to get experience. Prior experience is not required. All necessary training is provided, including Lifeguard training and licensing.
About Water Country
Water Country is New England's Largest Water Park and gallons of fun for the whole family! Entering its 31st season, Water Country continues to offer something for everyone. With thrilling rides that get the heart pounding, to attractions perfect for the little ones, they've got fun covered! Go fast or just relax. It's up to you.
About Palace Entertainment
Palace Entertainment is one of the leading leisure park operators in the United States. With parks located in 10 states, Palace Entertainment continues its expansion of brands within the family entertainment sector. The company operates Kennywood amusement park in Pennsylvania, Noah's Ark water park in Wisconsin, Splish Splash water park in New York, and Raging Waters in California, among many other family favorite destinations. Palace Entertainment's parks provide family oriented and affordable attractions to visitors of all ages, offering a wide range of attractions, such as roller coasters, Ferris wheels, live shows, variable depth pools, water slides, animal shows, miniature golf courses and arcade games. Palace Entertainment greets over 13 million visitors annually.