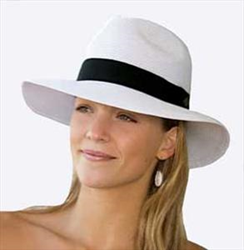 "SunGrubbies has sun protective hats for the whole family."
San Diego, CA (PRWEB) April 07, 2015
"We are extremely pleased with these new fun and fashionable sun hats," states Marta Phillips, owner of SunGrubbies.com. "The weather is heating up and spring is the time when damaging UV (ultraviolet) sun rays will start to become their strongest. Every head needs a sun hat and we are pleased to offer sun hats that can outfit the whole family for any time of the year."
As one greatful customer stated, "Appreciated the ease of going to one website to find hats for the entire family. The added benefit of knowing that we will all be sun protected, which was my number one concern, will allow me to enjoy this vacation even more."
Dad's can check out the classic good looks of the new men's sun protective fedoras like the Boss Hat, Havana Hat and Jazz Hat. The carefree styling of the new Summer, Gidget and Frankie fedora hats for women will make mom the fashionable traveler. Kids will like wearing the Kid's Fun Bucket and Scout Kid's Hats. Both of these hats are excellent investments in early sun protection for children.
All of these hats are extremely packable which make them easy to take on any travel adventure and are great additions to spring and summer wardrobes.
About SunGrubbies.com
SunGrubbies.com is a sun protection company that has been in business in the San Diego area since 1997. Started by Marta Phillips, an avid beach volleyball player, Marta spent many years trying to protect her skin from the sun without having to wear the hot and frumpy sun protective products that seemed to be her only options. The company's mission is to offer stylish and comfortable sun protective clothing and accessories of the highest quality and reliability. Looking for hard to find items such as sun gloves, sun sleeves or full face protection? SunGrubbies.com has those products. For more information, visit http://www.sungrubbies.com.
Every product has been laboratory tested for their sun protective ability and every purchase is 100% guaranteed. Find out more by visiting their website http://www.sungrubbies.com. They can be reached toll free at 888-970-1600. Their San Diego hat shop is open10:00 am to 2:00 pm Monday through Friday.