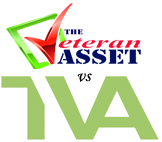 most of our audience is GenX and Millennials, so we are changing our tune
Murrieta, CA (PRWEB) March 30, 2015
"The marketing research we are doing at TVA is not only extremely interesting and relevant, but it is also inspiring great change in the way we are communicating with our audience," said Kelly Smith, Co-Founder of The Veteran Asset, who spearheads marketing and communications for the non-profit organization. "We are learning from industry experts that something as simple as colors and fonts can be the difference in whether or not our messages resonate with our intended audience."
Generational Marketing is a method of diving deep into the cultures of each generation and exploring effective means of communicating with them. This research offers insight for companies, like TVA, to identify what drives each of the following archetypes to take action:
1. Millennials - born after 1980
2. Generation Xers - born between 1965 and 1980
3. Baby Boomers - born between 1946 and 1964
4. Mature Citizens- born between 1909 and 1945
"In our case," Smith said, "we used our data of current TVA graduate profiles, graduates with the highest levels of success in our program, and market research to determine our most common archetypes. Our research suggests that we, the founders of TVA, are speaking, for the most part, to generations outside of our own Baby Boom generation. Most of our audience is GenX and Millennials, so we are changing our tune!
"Generational Marketing is compelling us to step outside our own experiences and understand how our audience sees, hears and digests our messages. We believe that a shift is necessary for TVA, as we want to reach as many veterans and soon-to-be-veterans as possible. Revisions to our website, collateral and media mean that we can help more veterans, post-service, find meaningful careers in the growing solar industry. This revelation is a huge Ah-ha for us!"
The first project is the revision of the TVA logo. Please vote!
About The Veteran Asset (TVA)
Tax-exempt nonprofit 501(c)(3)organization
TVA facilitates a two-week Solar PV Design and Installation course and the proctoring of the NABCEP EL Exam. Upon graduation, TVA provides placement services. The next class is offered April 13-24, 2015 in Murrieta, CA. Jobs within the sector are immediately available upon graduation.