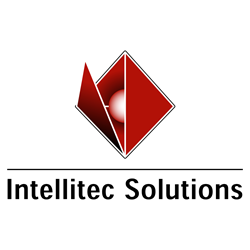 Wilmington, DE (PRWEB) March 31, 2015
Intellitec Solutions, based in Wilmington, DE, will host their twelfth annual spring Microsoft Dynamics User Group on May 19th at PPL Park, home of the Philadelphia Union. Hosted semi-annually, the Intellitec Solutions user group is the Mid-Atlantics longest running partner led forum for end users of Microsoft Dynamics. Fueled by the success of past sessions, the demand to see new version of Dynamics GP and Dynamics SL, along with the excitement of returning the event to a state-of-the-art Major League Soccer stadium, more than 100 clients are expected.
"There is a lot of enthusiasm amongst our client for this spring's User Group", said Rick Sommer, President of Intellitec Solutions. "PPL Park and the Philadelphia Union were exceptional hosts two years ago at our spring versions, plus with Dynamics SL and Dynamics GP both releasing new event, this should be an exceptional day."
This year's agenda will feature separate tracks for Microsoft Dynamics SL and Microsoft Dynamics GP. Among the highlights for Dynamics SL will be a look at new features in SL 2015, Tips & Tricks and several other training topics. Highlights for the Dynamics GP sessions will include new features in GP 2015, as well as a look at key 3rd party software. There will also be Tips & Tricks, highlights from Microsoft Convergence, as well as other training.
In addition to the presentations, there will be networking time for clients to interact with other users of Microsoft Dynamics and a chance to meet one on one with Intellitec staff. Clients interest in attending should contact Intellitec Solutions at 866-504-4357, or visit the registration page.
About Intellitec Solutions
Intellitec Solutions is a leading ERP and CRM provider strategically located along the influential business corridor between Washington and Philadelphia. Specializing in Dynamics GP, Dynamics SL, Microsoft CRM and Intacct, they have conducted thousands of engagements helping companies in diverse industries choose and implement software solutions to improve financial or customer relationship management. Using a proven system designed to maximize efficiency and business insight, Intellitec Solutions team of seasoned professionals provides value-added expertise to their clients. For more information or to schedule a demo of our solutions, please visit http://www.intellitecsolutions or call 866-504-4357.
# # # #
All products mentioned in this release are trademarks or registered trademarks of their respective holders.