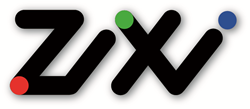 With Zixi we delivered our feeds using standard internet connections, and saw a significant improvement in the video quality and reliability of our end product.
Waltham, MA (PRWEB) April 01, 2015
Zixi, the industry leader of live broadcast-quality video delivery over public and private IP networks to any device, anywhere, at any time, and The CrossFit Games, an annual competition with multiple rounds to find the "Fittest On Earth" announce that CrossFit Inc. is using Zixi for live contribution from CrossFit events happening at multiple sites around the globe feeding back to the studio.
"Producing the CrossFit Games, a competition with multiple rounds, taking place live from venues around the world, presents some logistical challenges that impact quality and cost," stated Kyle Moschetto, CrossFit IT Manager "We are sending live feeds from Australia, Korea , Latin America, Europe, and Canada back to California and we needed a reliable, low cost, and secure contribution solution from these sites that delivers the highest video quality. With Zixi, we delivered our feeds using standard internet connections, and saw a significant improvement in the video quality and reliability of our end product."
"The CrossFit Games is a great competition and an ideal fit for leveraging Zixi's network aware transport protocol for contribution from any distance at high quality," added Ray Thompson, Vice President Product Marketing at Zixi. "Working with CrossFit's IT staff, Zixi technicians architected an occasional-use live content contribution solution from multiple events located across the globe using standard internet connections, to be sent via a Zixi Video Cloud, back to the CrossFit studio. This helped The CrossFit Games achieve their quality and economic goals."
The CrossFit Games are using multiple Zixi Feeders running on rugged PCs to provide reliable contribution from their live events happening from multiple locations around the world, contributing to a cloud Zixi Broadcaster which then sends Zixi protected streams to CrossFit's studio for clipping of highlights which are then sent to the CrossFit YouTube channel.
To learn more about the Zixi platform, Zixi Broadcaster, Zixi Edge Points (Zixi Feeder and Zixi Receiver), and the Zixi appliance, visit http://www.zixi.com or visit Zixi at NAB Show from April 13-16 in booth SU10802
About Zixi
Zixi is revolutionizing contribution, management, production, distribution and consumption of studio-quality video on the Internet. By enabling broadcast news, live sports, service providers, enterprises and video equipment manufacturers to use unmanaged IP networks like the Internet for reliable content delivery to any device, any time anywhere. Zixi's proven, unique transport software eliminates the problems in transporting video that are inherent in IP networks and delivers video of unprecedented quality with no stutter, packet loss or frame-freeze regardless of network conditions. Customers using Zixi to enhance their users' experiences include NASDAQ OMX, the Ultimate Fighting Championship (UFC), Stryker and News Corp. Zixi is privately held and based in Waltham, MA.
###