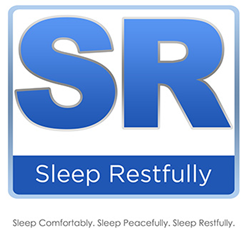 Being recognized as a Google Trusted Store shows just how serious we are about providing a quality shopping experience to our customers
Houston, Texas (PRWEB) March 31, 2015
Sleep Restfully, Inc., which offers sleep therapy and oxygen therapy equipment and supplies, was recently selected to join the Google Trusted Store program. To help shoppers identify online merchants that offer a great shipping experience, the Google Trusted Store badge is awarded to e-commerce sites that demonstrate a track record of on-time shipping and excellent customer service. When visiting the Sleep Restfully, Inc. website, shoppers will see a Google Trusted Store badge and can click in it for more information.
Charles Goldberg, President of Sleep Restfully, Inc. stated, "We place customer service and satisfaction as our highest priority in providing knowledgeable information and equipment and supplies to customers needing sleep therapy or oxygen therapy equipment and supplies. This achievement of Google Trusted Store status is just one more step we have taken to care for our customers."
As an added benefit, when a shopper makes a purchase at a Google Trusted Store, they have the option to select free purchase protection from Google. Then is the unlikely event of an issue with their purchase, they can request Google's help, and Google will work with Sleep restfully, Inc. and the customer to address the issue. As part of this, Google offers up to $1,000 lifetime purchase protection for eligible purchases.
Google Trusted Stores is entirely free, both for the shopper and the online store. The program helps online stores like Sleep Restfully, Inc. attract new customers, increase sales and differentiate themselves by showing off their excellent service via the badge on their website.
Sleep Restfully, Inc. carries a complete line of sleep therapy supplies and equipment from the finest manufacturers in the industry, such as ResMed, Philips Respironics, Fisher & Paykel, and others. In addition to CPAP machines and supplies, Sleep Restfully, Inc. specializes and in portable oxygen concentrators. Sleep Restfully offers the best support and prices on portable oxygen concentrators such as the Respironics SimplyGo, AirSep Focus & FreeStyle, Sequel Eclipse 5, Inogen One G3, Invacare XPO2. Stationary oxygen concentrators are also available, such as the Respironics EverFlo and Invacare Perfecto and AirSep VisionAire.
Sleep Restfully, Inc. stocks all replacement parts for CPAP machines, CPAP masks, and portable oxygen concentrators.
Contact Sleep Restfully, Inc. today toll free at (866) 923-2727 or by visiting http://www.sleeprestfully.com.