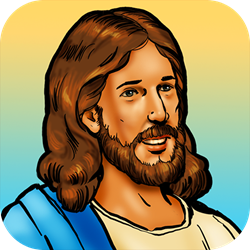 ...millions of these young viewers are not living in countries where they can just go out and buy a Bible.
Albuquerque, N.M. (PRWEB) March 31, 2015
Faith Comes By Hearing (FCBH) and their digital team are excited to announce a recent update to the Bible.is KIDZ™ app. Originally only available for iPad, the popular children's Bible game can now be played on iPhone, as well as Android tablets and phones.
As a point of emphasis, the update was specifically designed for optimal performance on lower-end tablets that are becoming more prevalent in the Middle East, where the Arabic version of the app has become increasingly popular. Through partnership with SAT-7, the free app is promoted in this region where the Bible is not readily available and cost is often prohibitive.
"As the only Christian channel for Arab children, SAT-7 KIDS is a strategic partner with FCBH and the Bible.is [KIDZ] app is a wonderful tool to put in our viewer's hands," says Rita Elmounayer, Executive Director for SAT-7's Arabic channels. "Especially since millions of these young viewers are not living in countries where they can just go out and buy a Bible."
In response to parents' feedback, developers have also added multiple accounts that allow families to have player profiles for each of their children. Additionally, there are new features within the coloring pages and exciting enhancements to game features.
FCBH thanks Child Evangelism Fellowship for their continued partnership by providing the beautifully illustrated stories that promote Bible engagement and learning for children.
"We continue to be amazed at how partnerships and digital technologies are opening so many doors for every person to be able to experience the life-giving truth offered in Scripture," says Troy Carl, FCBH vice president and vision leader for the ministry's expanding array of digital outreaches.
Established in 1972, Faith Comes By Hearing currently provides Scripture recordings in 875 languages spoken or signed by over 5.7 billion people globally. Through the Digital Bible Platform, FCBH offers free access to this digital collection of Scripture via podcasts, Internet radio, satellite TV and the Bible.is family of apps.