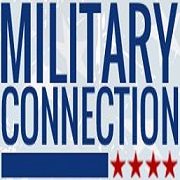 My hope is that even one person can relate to, take a measure of comfort in, or learn something from my words.
(PRWEB) March 31, 2015
For those who have a desire to write or blog but don't know where to begin, MilitaryConnection.com is now offering a place to share ideas, articles and stories. The Military Connection Blog is a mix of news, op-ed pieces and bloggers' insights. It is likely that over the course of few days, articles will cover topics ranging from military innovation and Veterans affairs to foreign policy to upcoming concert dates for the Lt. Dan Band. There are some criteria and code of conduct requirements for all submissions.
Military Connection works with scores of non-profit companies and organizations, and helps get the word out about their events and good works. The blog is an additional resource employed to publicize these events to their vast audience.
Bloggers get to conceptualize and write about the things they love, and there's nothing better than sharing the things they are passionate about with a receptive audience. This is true of the website's newest contributor, Liz Brown, and her blog column "Musings of a Navy Seal Wife." Liz, a former writer and reporter, blogs with the hope of reaching and relating to other current and former military spouses. Liz shares her joys and fears, the ups and downs of a relationship complicated by distance and deployments, and making it all work. She originally thought her contributions should be called "An Artless but Honest SEAL Wife" and said that taking a break from writing was what made her realize that she missed doing it more than she thought she would.
"There's nothing noble about the fact I married a Navy SEAL, and the point of this column is not to glamorize him or my commitment to him," said Brown. She added, "What I will do is write honestly about how the military has shaped our life together and our perspective. My hope is that even one person can relate to, take a measure of comfort in, or learn something from my words. I'm grateful to Military Connection for the opportunity."
Everyone has different reasons why they want to contribute to a blog. Perhaps, like Liz, you want to share your journey. It may be to inspire people through different ideas, or to express an opinion on a certain topic. Whatever the motivation, writing is an art, expressed in words by an artist. For artists looking for a canvas, please contact Military Connection with your ideas.