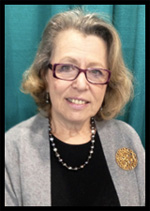 This is such a valuable developmental tool that engages children through activities they enjoy.
Denver, Colorado (PRWEB) April 01, 2015
The Sensory Processing Disorder (SPD) Foundation's SPD University is delighted to offer a new Signature Series Lecture webinar launching April 21. Presented by innovator Serena Wieder, PhD, who developed the DIR® model with Stanley Greenspan, M.D., "A Paradigm for Understanding the Sensory Child's Emotions, Achieving Optimal Developmental Milestones: The DIR® Model" provides an introduction to DIR®, the Developmental, Individual-differences, & Relationship-based approach that has become the foundation for understanding child development and providing support and intervention that helps children reach their fullest potential.
The DIR® Model provides a foundational framework for assessment and intervention. It identifies and integrates levels of emotional and intellectual development; the child's individual ways of processing movement, sounds, sight, and other sensations; and the interactive relationships that master relating, communicating, and thinking. This introduction will illustrate the model with typical children and then how it is applied for children with autism spectrum and sensory processing disorders. Videos of Floortime will illustrate how affect based interactions advance relating and communicating, and address the emotional experiences of children and parents.
This valuable webinar is suited for parents, caregivers, clinicians, teachers, mental health and medical professionals.
"We are thrilled to offer such a high-caliber course presented by a leader in the field," said Sheryl Benjamin, Executive Director of SPD Foundation. "This is such a valuable developmental tool that engages children through activities they enjoy."
This course (#1014) and others are available online at http://www.spduniversity.org. SPDU offers the latest online courses covering Sensory Processing Disorder. SPDU offers e-learning courses at basic and advanced levels for professionals and parents that is accessible 24/7. Topics include definitions and intervention strategies of SPD for home, school, and clinic.
About the Presenter:
Dr. Serena Wieder is a clinical psychologist who has pioneered the foremost approaches to diagnosing and treating infant mental health and developmental disorders from infancy to young adulthood. She is currently the Clinical Director of the Profectum Foundation which offers advanced training to multidisciplinary professionals and parents using a state-of-the-art internet platform. She co-authored with the late Stanley Greenspan, with whom she developed the DIR® Model, Engaging Autism, The Child with Special Needs, and Infant and Early Childhood Mental Health, and the recent Visual/Spatial Portals to Thinking, Feeling and Movement with Dr. Harry Wachs. Her practice offers consultations, assessment and treatment of autistic spectrum and sensory processing disorders.
About the Sensory Processing Disorder Foundation
The SPD Foundation, a Colorado 501(c)(3), is the world leader in research, education, and awareness for Sensory Processing Disorder, a neurological condition that disrupts the daily lives of more than 4 million Americans. The SPD Foundation offers educational programs, conducts SPD research, and provides resources for parents worldwide. Dr. Lucy Jane Miller, widely recognized as a leader in SPD research worldwide, founded the SPD Foundation in 1979. The SPD Foundation provides hope and help to individuals and families living with SPD. For more information, visit SPDFoundation.net or call 303-794-1182.